The Hackett Group: The Impact Automating Cash Application has on AR Management and Working Capital
In collaboration with Versapay, The Hackett Group explores how the cash application process fits within the broader order-to-cash infrastructure.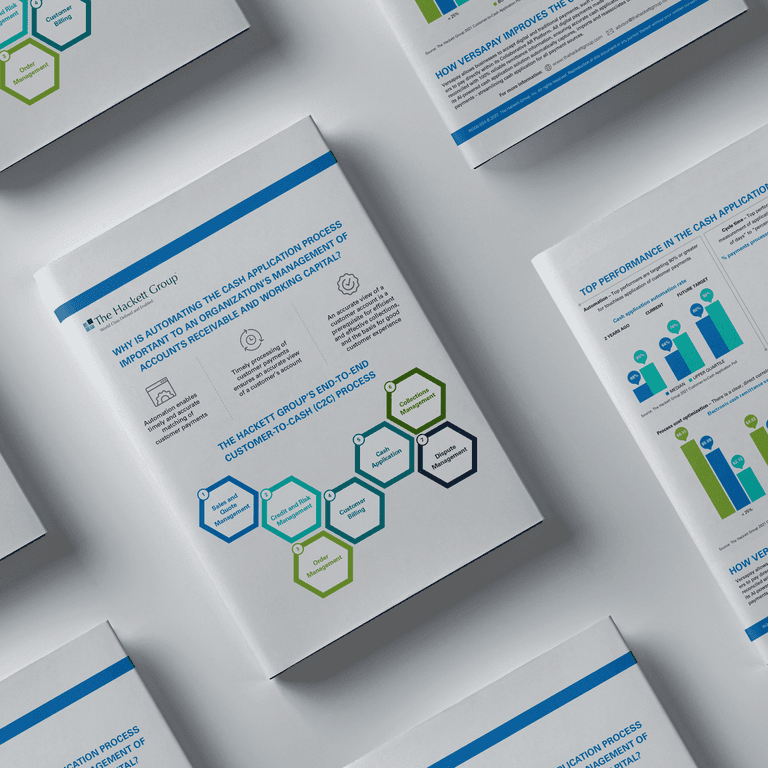 In this infographic you'll:
Discover the benefits of cash application automation

Understand the cash application automation rate top performers are targeting
Learn how the cash application cycle time measurement is evolving
Explore the correlation between cash application automation and transactional costs
Plus, learn how Versapay improves the cash application process by automatically reconciling all digital payments with 100% reliable remittance information.

Cash Application
Learn about the practices and technologies that help you ensure every payment matches an open receivable.