How to Choose Accounts Receivable Automation Software
Businesses looking to automate accounts receivable have many questions.
What is AR automation software?
What value will it bring?
What features and functionality are important to have?
What steps should be taken to automate?
This guide answers those questions and more. Plus, inside you'll find 12 interactive checklists to help you confidently choose the best accounts receivable automation software.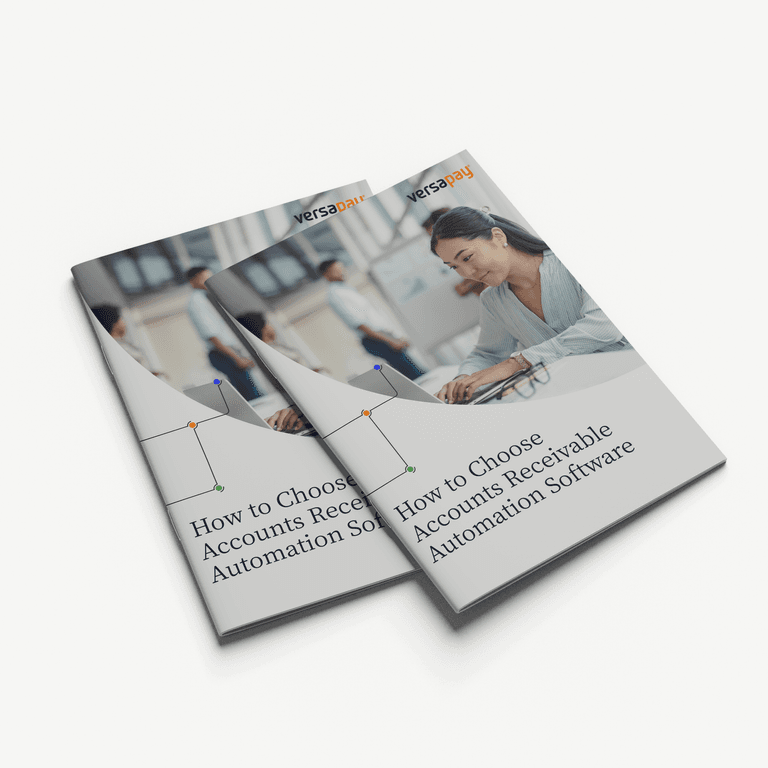 In this guide you'll:
Learn what accounts receivable automation software is (and why you need it)
Explore the challenges with manual accounts receivable collections
Learn the benefits of accounts receivable automation software
Discover how to evaluate accounts receivable automation software
Cut through the noise with 12 interactive checklists
The last thing you want is to have to compromise on your digitization goals because the solution you ultimately select is incapable supporting them. That's why knowing what to look for to automate your AR is so important.
And, that's why this guide comes equipped with 12 interactive checklists covering 60 different criteria you should be evaluating when considering accounts receivable automation software.
Abstract
Hot take: You have yet to fully unlock your accounts receivable's potential for accelerating cash flow.
To remain relevant, gain that coveted competitive edge, and position themselves for sustained growth, many businesses are turning to digital transformation projects—and rightfully so. There's a wealth of benefits to be gained through modernizing your infrastructure, optimizing existing businesses processes, focusing on delivering exceptional customer experiences, and freeing your workers to prioritize more strategic, impactful work.

However, it's only now that accounts receivable is getting its moment in the sun. Or perhaps, its 15 minutes at the town hall?
Why? Well, up until recently, AR has simply been deprioritized in favor of other, more-seemingly lucrative digitization projects—as evidenced by the 60% of executives who agree that their company's AR departments haven't been prioritized as much as other departments for digitization.
The problem is, AR digitization is a fairly new concept, so for businesses looking to automate accounts receivable, there are understandably many questions that need answering.
And that's what brought you here today! To learn what value there is in automating your accounts receivable and to learn how to choose AR automation software. Buckle up, because this guide has everything you need—and then some—to help you confidently choose the best AR automation software.
Download the guide to continue reading...
About the author

Jordan Zenko
Jordan Zenko is the Senior Content Marketing Manager at Versapay. A self-proclaimed storyteller, he authors in-depth content that educates and inspires accounts receivable and finance professionals on ways to transform their businesses. Jordan's leap to fintech comes after 5 years in business intelligence and data analytics.
AR Management
The learnings you need to manage AR efficiently, effectively, and with way less work.