Automated Cash Application by the Numbers: Real Success Metrics
This ebook explores how we've helped businesses across industries automate and optimize cash application and accounts receivable. In it, we share real, tangible benefits our customers have seen.
Download the free ebook and see for yourself what unlocking the power of your AR can do.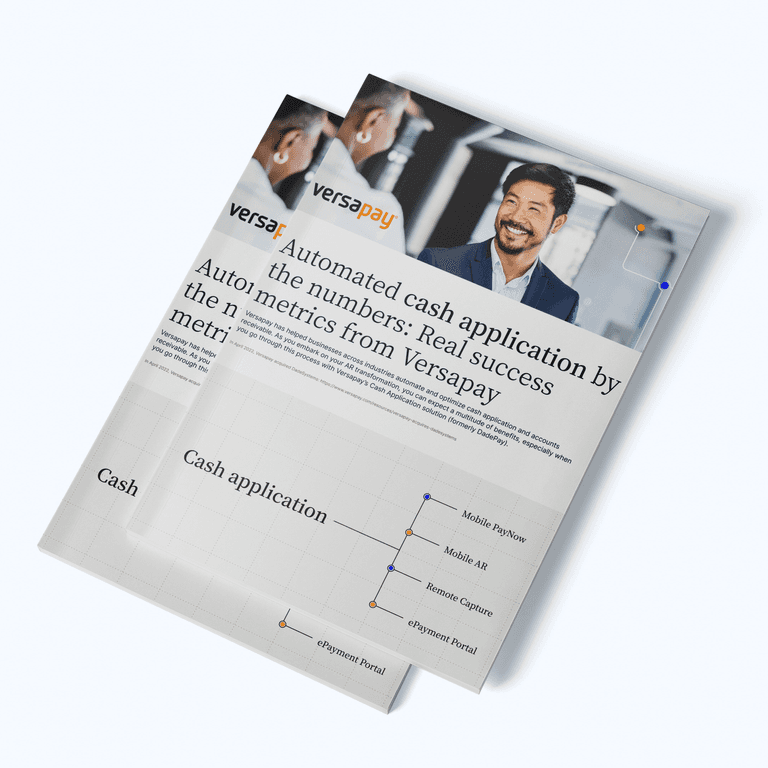 Abstract
As you embark on your accounts receivable (AR) transformation journey, it can be challenging to know exactly what type of improvements you can expect.
In this ebook, we've summarized the tangible results that customers have already realized by automating cash application with the DadePay (since acquired by Versapay) integrated suite of AR automation capabilities.
The benefits are vast as they make a positive impact on customers, AR teams, and the strategic priorities of your business.
Here are some highlights:
37% of CFOs report that slow processes are a big problem for AR teams
With DadePay, organizations have reduced the time spent on cash application by up to 75%
Customers have also been able to maintain and scale existing AR staff levels while their business grew 3x.
Freeing staff to focus on a more strategic and satisfying range of activities unleashes the possibilities of success for your AR team and business.
The benefits of automated cash application spread beyond AR teams and include reduced operational costs and a more streamlined and flexible payment experience for your customers.
Download the free ebook and learn about the numbers-driven success metrics that businesses across industries have been able to achieve with DadePay.
Cash Application
Learn about the practices and technologies that help you ensure every payment matches an open receivable.