Versapay Reimagines Payments Automation With New Advanced Cash Application Automation Features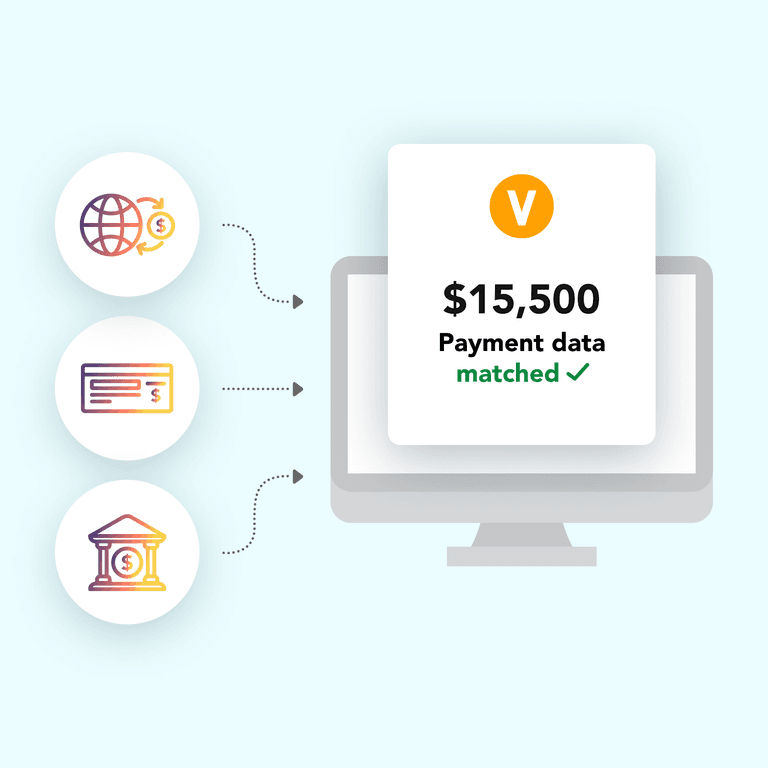 At Versapay our bold ambition is to transform the digital payments ecosystem through the power of AI and the cloud. We are now starting to reveal our broader vision for advancing the digital transformation of accounting and treasury management teams. Over the course of the next 18 months, we'll be sharing updates on our product roadmap and journey to reimagine how businesses work together.
According to Precedence Research, the business-to-business (B2B) payments transaction market size is expected to reach US$ 70 billion by 2030, and is anticipated to grow at a compound annual growth rate (CAGR) of 10.7% in the next 10 years. Owing to the added complexity of B2B payments relative to their business-to-consumer (B2C) counterparts, a growing area of innovation in this market focuses on streamlining accounts receivable processes, a critical lever for solving businesses' cashflow challenges.
That's why we're thrilled to share that the company is introducing one of the most exciting rollouts on our product roadmap, highlighting AI-enabled technology to drive the automation of accounts receivable reconciliation.
Versapay's Advanced Cash Application, available now, is designed to help solve businesses' perennial challenges around matching incoming payments with their corresponding invoices. This novel solution combines AI, optical character recognition (OCR), and machine learning technologies to automate cash application, thereby enabling businesses to minimize time spent manually matching payment remittances with their corresponding receivables.
Our new Advanced Cash Application captures and reads remittance data in a variety of formats such as image scans, lockbox files, emails, and accounts payable portal web pages, using artificial intelligence to match the data with the appropriate invoice.
In cases where payments can't be auto-matched, Versapay's online collaboration tools make it easy for accounts receivable staff to apply payments themselves.
Our Advanced Cash Application function integrates completely with our existing cloud platform. The solution will also be available through a mobile application, allowing field reps to capture payments—whether via cash, check, ACH, or credit card—along with the corresponding remittance information on-demand anytime, anywhere.
For payments that occur outside of the Versapay Network (where payments are already linked with their matching invoices), we're continuously driving higher automation rates (with a match rate of over 90%) by vastly expanding the technology behind our cash application function.
At Versapay, we want to help businesses become as efficient and digitally-enabled as possible, and an important aspect of this is making it much easier to apply payments from a variety of channels. The latest advancements in our Advanced Cash Application function will cut hours of manual work and free up AR teams to focus on engaging with their customers. Today, Versapay achieves high end-user adoption of the payment functionality in our cloud platform, which provides 100% reconciliation directly to suppliers' ERPs.

Stay tuned for more updates as we aim to fundamentally transform B2B payments and accelerate companies' cash flow through collaborative accounts receivable.

About the author
Craig O'Neill
Craig is Versapay's Chief Executive Officer. A self-proclaimed serial software entrepreneur, Craig is focused on developing disruptive technology solutions and bringing them to market.