Supporting Growth and Increasing Value With AR and AP Digitization
In collaboration with PYMNTS, we surveyed 400 Chief Financial Officers (CFOs) at firms generating at least $25 million in annual revenue across the U.S. Through this research we uncovered how digitizing payment processes is helping companies enhance customer relationships, gain clients, and transform their business strategies.
Get your free copy of our report to see those learnings in detail.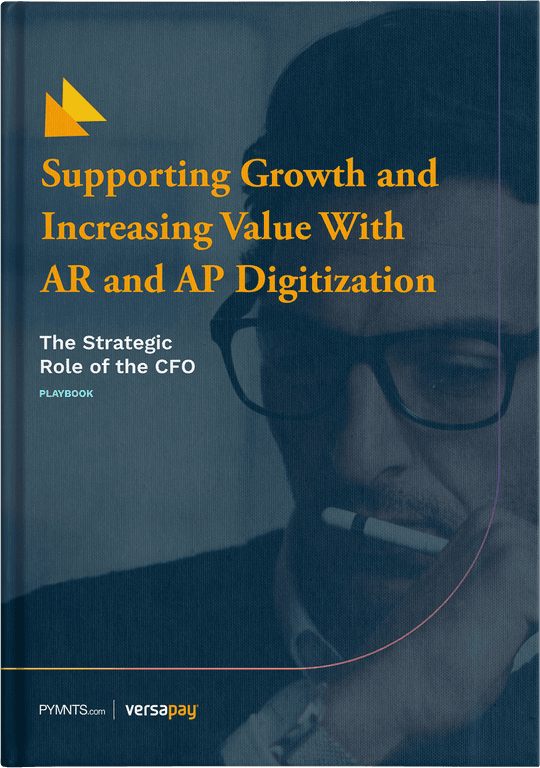 In this report you'll:

Explore why CFOs are increasingly interested in boosting customer lifetime value
Discover how digitized payment functions help improve customer relationships
See how digitization has accelerated the adoption of digital payments
And much more!
Abstract
The pandemic's disruption to the global economy has clarified for CFOs the value of business strategies that keep companies connected with their customers.
For starters, the pandemic accelerated the adoption of digitization throughout corporate financial operations. This digitization is speeding up payments and helping companies strengthen their customer relationships.
Moreover, businesses have faced various challenges during the last year and a half, including lost customers and supply chain disruptions.
Digitizing payment processes is helping many organizations continue to operate smoothly with lower operating costs while ensuring that they are meeting customer demands.
AR Management
The learnings you need to manage AR efficiently, effectively, and with way less work.