Scalable Accounts Receivable: A Strategic Approach
Accounts receivable fuels your business, pumping cash through the organization to cover expenses and drive growth. But AR departments are often running on fumes, sidelined by outdated processes that can't keep pace with increasing payment complexity.
Download our free ebook to learn from industry experts why your AR function may need a digital overhaul to remain competitive.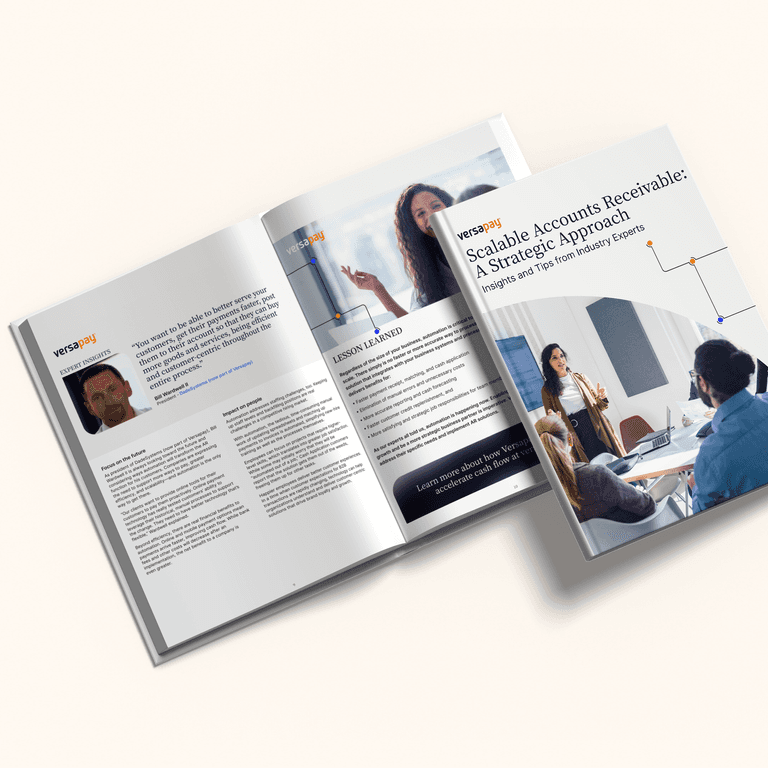 Abstract
The way businesses make and receive payments is changing. Economic and supply chain challenges, distributed workforces, and a shift to everything online have all impacted where, when, and how business payments happen.
Accounts receivable, credit, and collections processes are critical to getting cash in the door and putting it to work for innovation and growth.
In a January 2022 survey to members of the Credit Research Foundation, 60% of respondents indicated that they are facing staffing challenges of some kind, and 53% said their team could better leverage technology to optimize credit, collection, staff productivity, and departmental performance KPIs.
In our new ebook, Scalable Accounts Receivable: A Strategic Approach, you'll get actionable insights and tips from your peers and industry experts and learn:
What's driving the future of payments and how to be ready
How your AR team can better support business growth and change
How to improve AR team job satisfaction and customer experiences
AR Transformation
Everything you need to turn AR into a value driver once and for all.