9 Steps To Get Your Customers Actively Using Your Online Payment Portal
Customer payment portals are a must-have for accounts receivable teams. But they're only effective if customers are using them. If they aren't you'll miss out on significant benefits, including
Greater AR efficiency
Happier customers
Speedier payments
Automated cash and account reconciliation
Download the infographic, pin it to your wall, and follow along to get your customers actively using your online payment portal.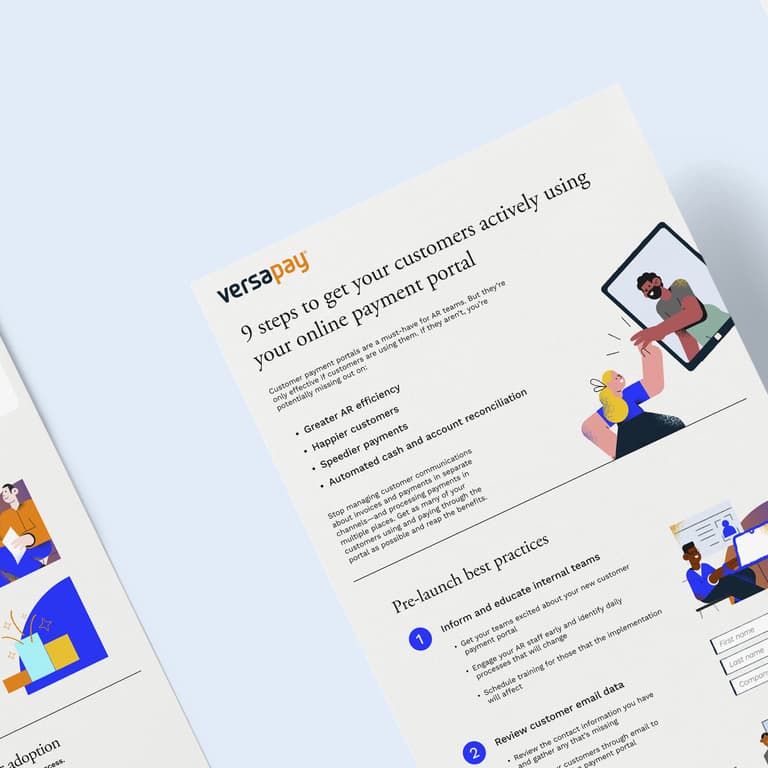 About the author

Jordan Zenko
Jordan Zenko is the Senior Content Marketing Manager at Versapay. A self-proclaimed storyteller, he authors in-depth content that educates and inspires accounts receivable and finance professionals on ways to transform their businesses. Jordan's leap to fintech comes after 5 years in business intelligence and data analytics.
Payment Portal
Learn how to manage online payment portals and what they can do for your business.