Basic vs. Collaborative Payment Portals: Why Accounts Receivable Teams Should Know the Difference
Customer payment portals provide a self-service way for buyers to view invoices and make payments. But, what they traditionally lack is a way for buyers to communicate back to their supplier.
Collaborative payment portals solve for this by allowing AP and AR teams to communicate and resolve invoice issues in one place.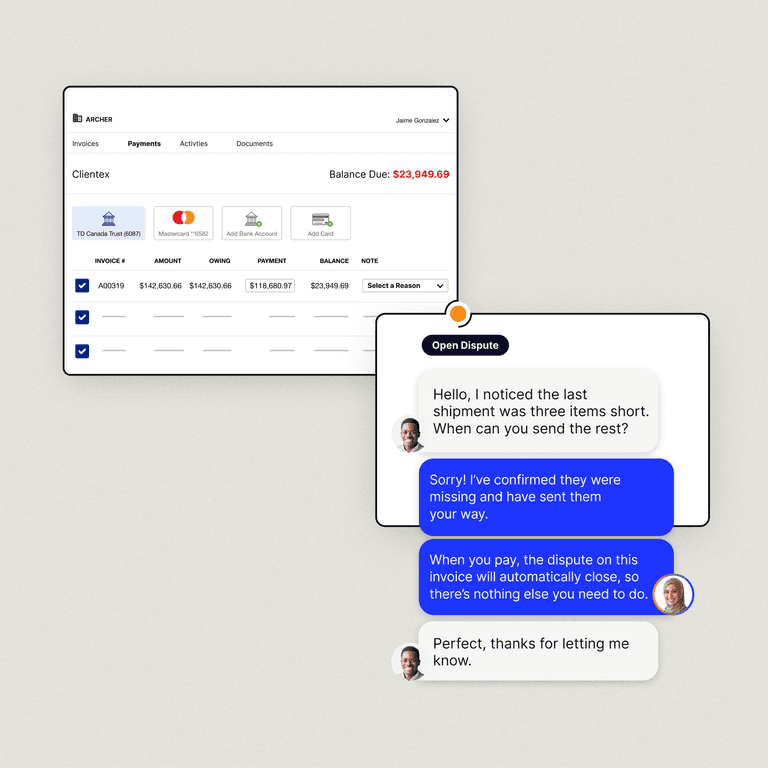 About the author
Ben Snedeker
Payment Portal
Learn how to manage online payment portals and what they can do for your business.