The SMB Advantage in Modernizing AP and AR
In collaboration with PYMNTS, we surveyed 400 Chief Financial Officers at firms generating at least $25 million in annual revenue across the U.S. to show how AR and AP innovation play a part in driving growth.
Get your free copy below to discover how smaller firms are digitizing AP and AR to be more efficient and accelerate cash flow.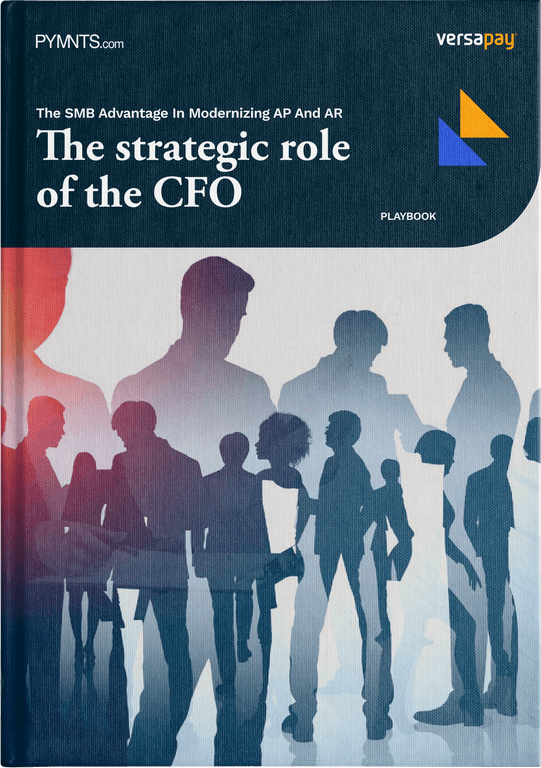 In this report you'll learn:
The most pressing payment challenges facing small and mid-size businesses (SMBs)
The road map to AR/AP digitization
How a CEO approaches digital transformation
Abstract
Not long ago, offering business customers payment method flexibility—through credit cards, alternative payment methods such as PayPal or account-to-account real-time payments—was something largely confined to innovative companies with well-resourced accounting departments. That was before a global pandemic pushed consumer and B2B commerce to digital channels and fundamentally disrupted longstanding supplier relationships.
In this new landscape, digital payment capabilities are becoming essential to participating in the rapidly evolving global economy, including for small-and medium-sized businesses (SMBs). Many SMBs recognize the current situation for the wake-up call that it is: 92 percent of them currently are digitizing aspects of their accounts receivable (AR) and accounts payable (AP) operations.
Our research suggests SMBs are uniquely motivated and ambitious in embracing digital technology to bring transformative changes to how they do business.
The Strategic Role Of The CFO Playbook: The SMB Advantage In Modernizing AP And AR, a collaboration between PYMNYS and Versapay, examines how smaller firms are bringing robust digital capabilities to their accounting operations to drive efficiency and accelerate cash flow.

AR Transformation
Everything you need to turn AR into a value driver once and for all.