How AR Automation Empowers Accounting Teams To Work Remotely Long Term
Eeek! Read how a mouse infestation fast-tracked finance digital transformation for one company. Plus, you'll learn how accounts receivable automation gives finance teams the tools to work from home forever.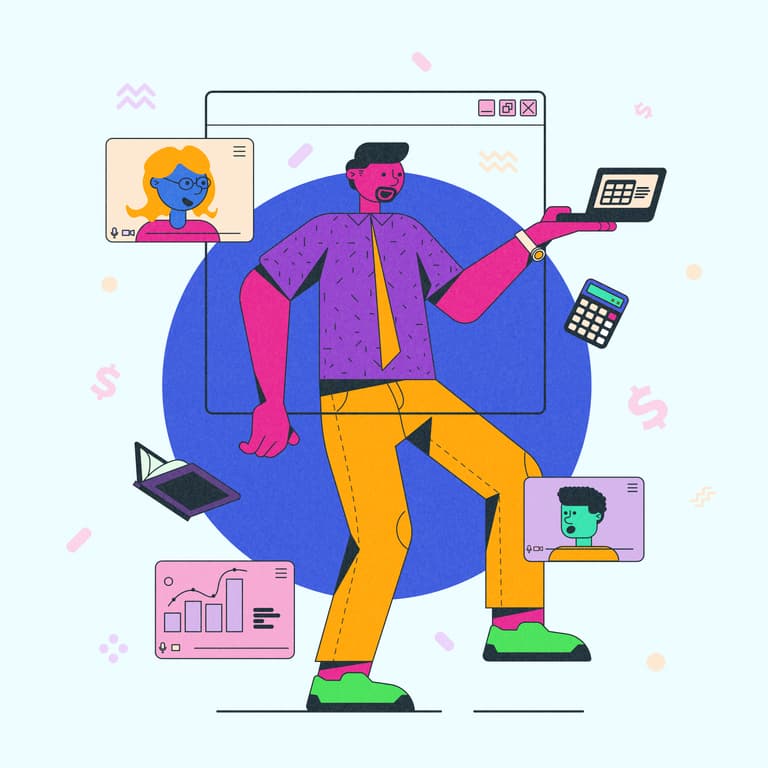 Like many workforces around the world, the finance team at STARLIMS, a laboratory information management systems provider, abruptly transitioned to remote work in March 2020 due to the COVID-19 pandemic.

"We took a stack of paper checks [as we left] because that's how we were doing things. Two weeks turned into three weeks, then a month," said Chief Financial Officer (CFO) Doug Fedich in a recent Versapay webinar.

And then those paper checks ran out.

"This was a pretty big issue. I needed to go into the office to get more checks so we could run processes and pay people," he said.

Doug and his accounting staff were already dealing with the struggles of managing manual processes remotely. Nothing could prepare him for what challenge would present itself next.

Unaware that the initial stay-at-home mandate would be extended, some of the company's staff had left snacks in their desks. When Doug return to the office to collect more checks, he found himself face-to-face with a serious mouse infestation.

It was at that moment he realized that digitizing the company's accounts payable (AP) and accounts receivable (AR) processes couldn't wait any longer.

"Putting on a mask and gloves and going through filing cabinets in search of checks that didn't have mouse excrement on them… was certainly a catalyst to digital transformation for me," he said.

Could Doug's mouse problem be the squeak-worthy symbol of all that is wrong with manual AP and AR processes in 2022?

Get comfortable at home: remote work is here to stay
After almost two full years of managing a remote workforce, many CFOs are concluding that this is the way forward. A Versapay and Industry Drive survey found that 25% of finance executives expect that between 41% and 60% of their staff will permanently work off-site. Another 28% anticipate that between 61% and 100% of their staff will never return to their office.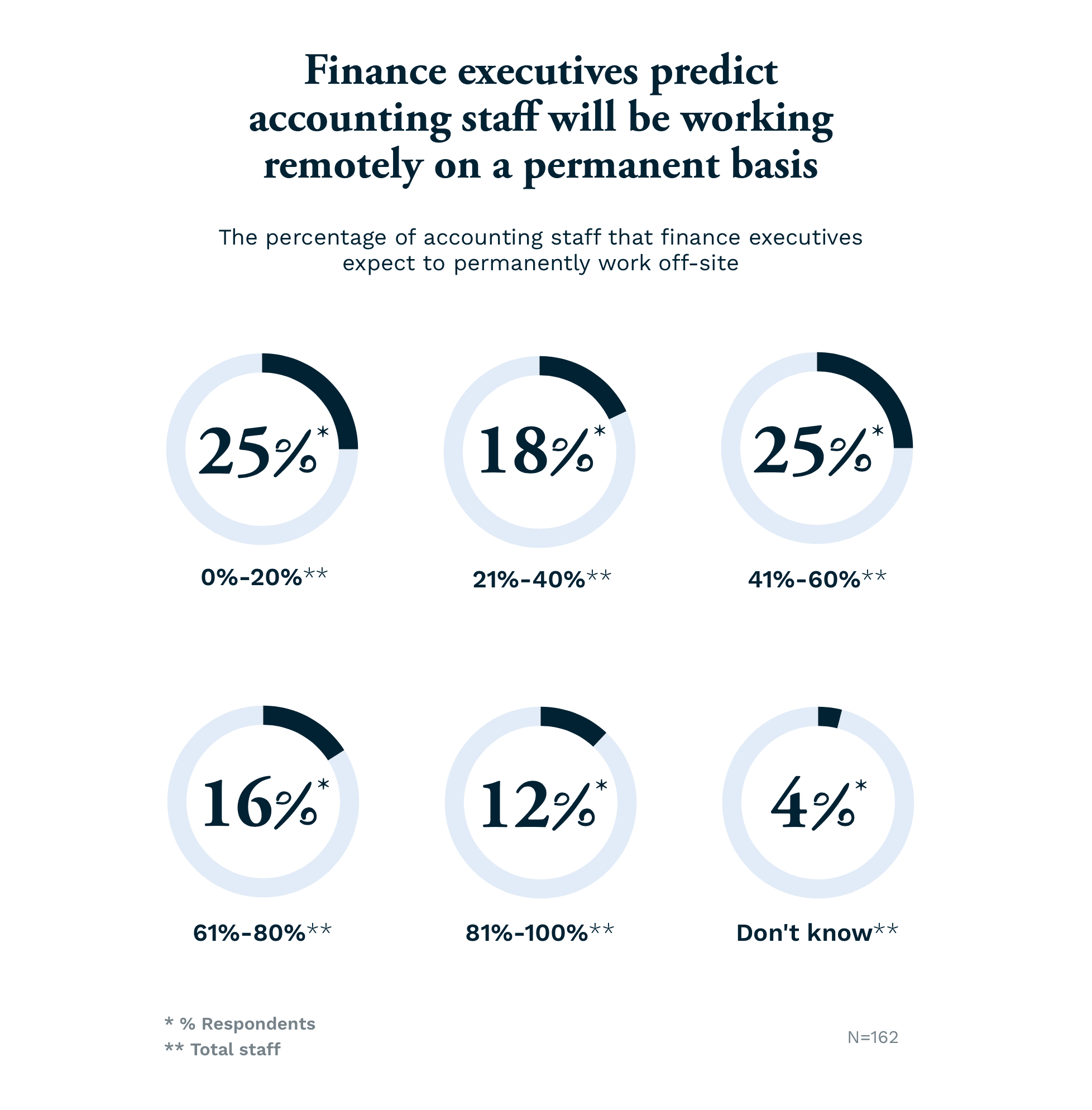 The dawning of this new age of long-term remote work means more accounting departments will need to embrace automation as they leave on-site processes in the past.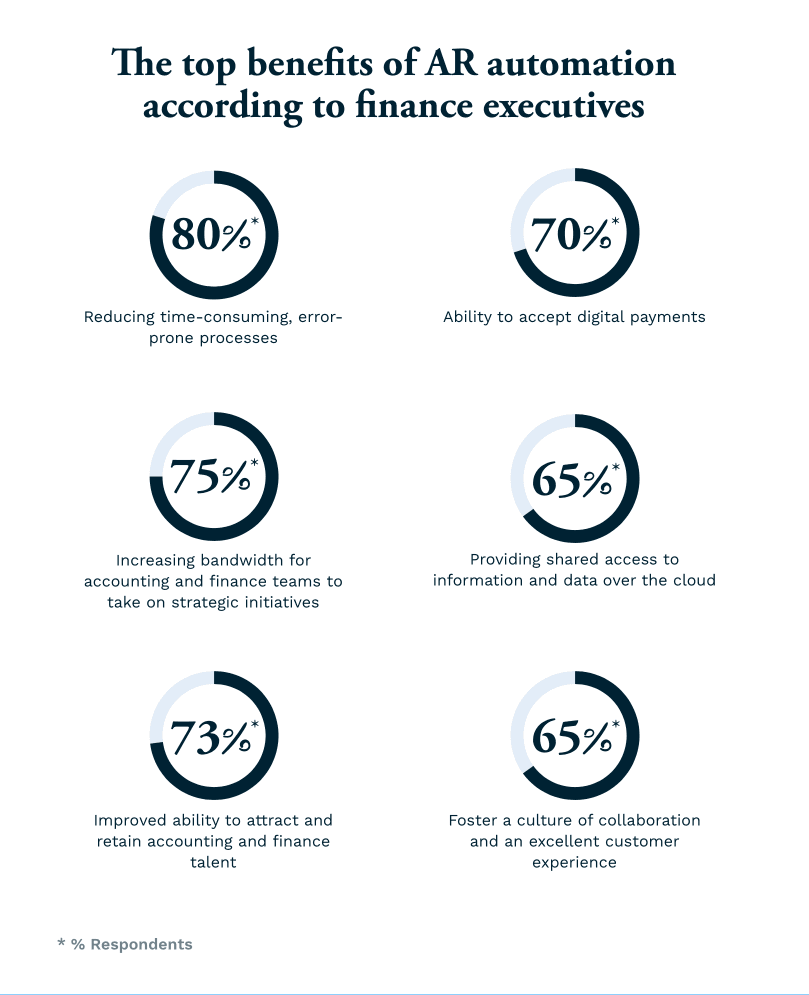 A 2020 Slack survey uncovered that accounting and finance roles were at the top of the list of careers that could easily transition to remote work. Even before the pandemic, an accountant for Zapier, a task automation solution provider, detailed how efficient it was to work from home.

"As for the accounting aspects of working remotely, I've found it's not much different from working in an office. We still have weekly team meetings, 1:1 meetings, collaborate on shared files, knock out month-end financials together, and ask for each other's help/perspective on tasks we're working on. We use a lot of cloud-based apps that allow us to share and work on files together," Brandi Shuttera wrote.
Indeed, over the last two years remote work has become the norm and companies across all industries have found ways to adapt and even thrive. The key is having the right technology tools.

What managing manual AR processes from home looks like
In the pre-pandemic world, manual processes in finance departments like Doug's were standard practice. Many business-to-business (B2B) CFOs accepted AR protocols that included staff members:

"AR is a lot of work for B2B businesses when it's performed manually. The invoice [you send] often seems like it's going out into a black hole, cash application can be a challenge, and there's a need to chase customers when doing collections activities. If you have a lot of customers, it can be tough to prioritize who to chase and when," said Tim Stahl, Senior Vice-President of Sales at Versapay.

In 2022, this process isn't just inefficient. It can be downright impossible when you have a remote team that doesn't have immediate access to the resources and lines of communication they'd expect in-office.

"During the pandemic, we saw businesses sending one person to the office or rerouting mail to people's houses. You could be routing millions of dollars in checks to a person's home, which is not a secure option and creates a lot of risk for businesses," said Tim.

"Then we saw people move toward setting up lockboxes at banks, but the banks would send one large remittance file and a key to their enterprise resource planning (ERP) system, which created a different–yet equally arduous–kind of manual cash application process."

How AR automation enables accounting teams to work remotely
For CFOs who wanted to level up and enable long-term remote work for their teams, cloud-based AR automation software became a game-changer.

"The pandemic forced people to say, 'We need to change our processes.' We did a survey with 400 CFOs recently and 93% said they're working on digitizing all the payments in their business because it can be done from anywhere," said Tim.
Collaborative AR automation software immediately simplifies processes and allows teams to carry out all processes digitally.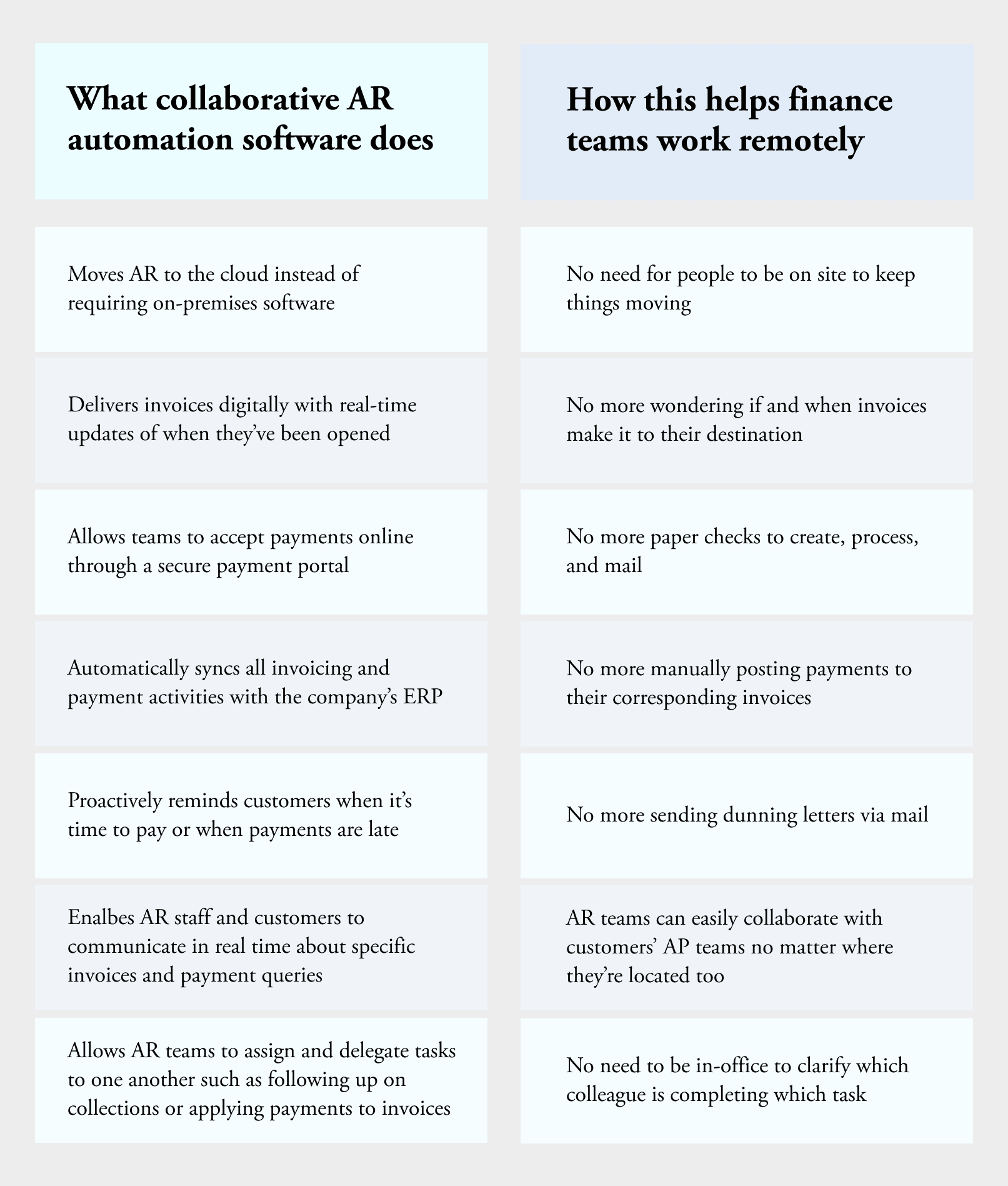 A collaborative AR automation solution ensures that, whether they're working in the office or at home, AR staff have the tools they need to do their jobs efficiently.

"When a company's AR team and their customer's AP team can see real-time information in one central place and invite each other to comment or edit an action, the idea of where any employee is located is irrelevant. It's easy to coordinate and collaborate, whether you're working in an office, a warehouse, or from home," said Tim.

Increase efficiencies while working remotely with AR automation
The benefits of digitizing AR functions extend far beyond making processes run smoother for employees working from home. Collaborative AR automation has real implications your company's overall financial health including:

Lower days sales outstanding

More secure payments

Fewer billing/invoicing errors due to miscommunications or manually keying in information

More accurate cash flow forecasting

Improved AP processes for customers, increasing their satisfaction and experience

Unlocking between 20% to 60% of staff time which can be better allocated to more strategic work
Another important advantage of modernizing AR processes in the context of The Great Resignation is the ability to attract and retain top talent in a post-pandemic world. More than 70% of Versapay and Industry Dive survey respondents reported concern over potentially higher turnover rates in finance and accounting if they didn't adopt a more flexible/remote workforce operating model.

AR automation that enables remote work can help put these fears to rest for finance leaders. By providing high-quality tools to work efficiently from home, companies free their staff from unappealing manual work. This allows them to focus on more satisfying, strategic initiatives.

As more CFOs move forward with modernizing their accounting processes, many are looking for benefits like these that extend beyond improving the bottom line.

For Doug there is one unforgettable advantage of doing away with manual processes like paper checks: no more combing through cabinets littered with mouse droppings.

About the author

Heather Hudson
Heather Hudson is a Toronto-based journalist and writer who specializes in writing compelling content for SaaS businesses, particularly in fintech and personal finance.
Remote Work Enablement
Here's what you can do to help remote finance employees thrive.