How DeVere Insulation's Credit Management Team Achieved +90% Customer Adoption for Online Payments
DeVere's credit management team was spending 75% of its time on paper mailings, customer calls, and manual collections.
This case study explores how they achieved a near perfection rate of customer adoption for online payments, and slashed their time spent on manual billing and collections efforts.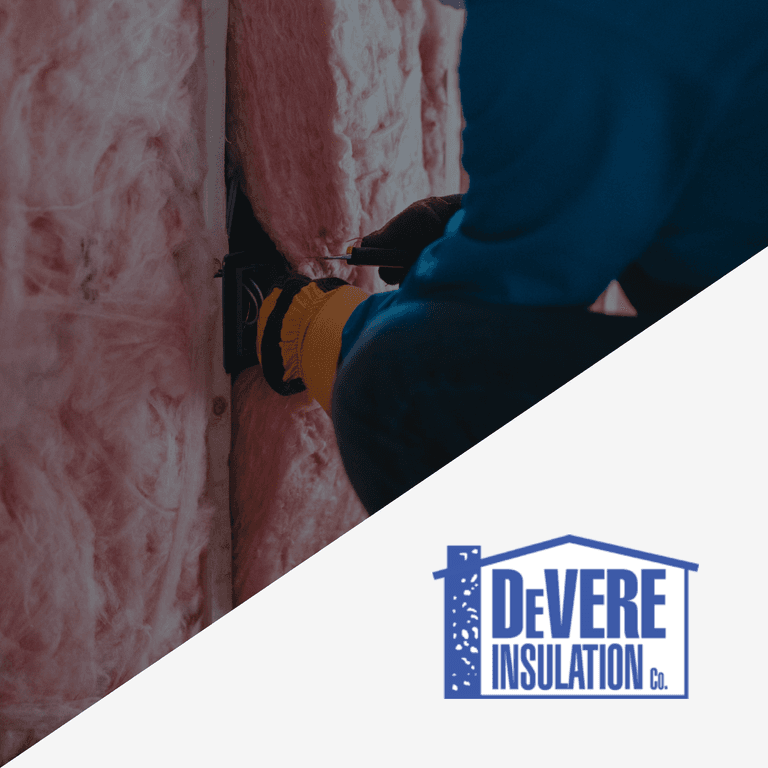 Cutting manual AR task collection calls by 75%
ERP: Sage Intacct
Industry: Construction
Active Customers: 3750
DeVere Insulation has a high-performing credit management team. They commit to delivering healthy figures for collections, days sales outstanding (DSO), and percentage of accounts current.
This case study explores the challenges DeVere faced when sourcing account and invoice information. It covers their difficulties consolidating data from disparate systems to report on key metrics. It also examines how they were able to use Versapay to create exceptional customer and payment experiences, and drive incredible efficiencies across their collections efforts.
Incomplete account statements caused customer confusion
Before Implementing Versapay:
5: The steps required to send a single paper invoice
2: The number of systems DeVere used to find purchase orders and statements
75%: The share of workload spent on mailings, calls, and manual collections
DeVere family of companies make up the largest independently owned insulation company in the United States. They work on both commercial and residential projects.
They use Sage Intacct. The accounting department likes Intacct for its behind-the-scenes financial reporting. Yet, the company's credit managers (who handle cash application and collections for DeVere's various verticals) were frustrated by the software's AR limitations. They needed an integrated solution for Intacct to provide critical AR automation.
For example, customers would often call the collections team to ask them what date they needed to pay by. Or what amount was due. When this happened, DeVere had to manually figure it out.
DeVere found that their processes were manual and slow. They created extra AR work, and made it difficult for them to help customers quickly. Their routine for sending invoices was lengthy and tedious as well. It involved locating them in yet another system, exporting them as PDFs, printing and packaging them, and sending them via mail. All up, the credit management team was spending 75% of its time on paper mailings, customer calls, and manual collections.
Giving high-performing credit managers what they need to shine
Credit management is critical to every construction company. Throughout the pandemic, many large companies in the industry have struggled to stay afloat. Some even filed for bankruptcy.
DeVere's hard-working accountants and credit managers knew there were better solutions than their manual, time-consuming processes. That they were spending three quarters of their time on manual collections activities wasn't right. They wanted a system that could deliver more seamless workflows for AR professionals. While they were able to track against KPIs using data found within Intacct, they needed an alternative solution to more easily identify what customers owed and automate pushing out invoices.
Delivering industry-leading payment and collections experiences
Since Implementing Versapay:
24/7: Customers can pay online using their bank account, credit card, ACH, or electronic check, around-the-clock
90%: The share of customers now securely making online payments
75%: The percentage of time saved on manual collections tasks
DeVere wanted to instill customer confidence amid the challenges facing the construction industry. And they wanted to do this with a seamless payment process. One that gave them certainty and confidence when handing over their credit card and bank account information.
They had worked with AR automation and payment portal software before. Yet, they were underwhelmed with that experience. They wanted a solution that could integrate with Intacct.
DeVere wanted to establish a single source of truth about accounts receivable collections. They wanted everything related to their customer's open AR and detailed reporting housed in one system, and to better understand the effectiveness of their collections efforts. The solution also had to help their busy customers make payments and check for information about their invoice balances around the clock.
DeVere implemented Versapay in mid 2019 (and went live in early 2020) for these reasons. Here are the results that have stood out for the insulation company's team.
1. Time-consuming, manual billing and collections work has dropped by 75%
Since implementing Versapay, they have been able to filter account information across builders, lots, and orders. Now when customers ask DeVere a question about purchase orders or invoices, they can answer instantly. They can now click and choose which invoices and statements they need to send right away.
This has helped DeVere speed up how it is reconciling payments with Sage Intacct. They can now also accelerate collection times with click-to-pay invoices sent automatically from the ERP.
2. Better handling of multiple purchase orders and invoices
DeVere Insulation has accomplished much more than time savings. They're now operating more efficiently and are using the time they've gained to perform more strategic AR activities. For example, Versapay's accounts receivable automation solution allows DeVere to maintain accurate notes on every single customer account. And it sends automated reminders about invoices and overdue payments. The AR collections team has been using these notes to stay on top of their daily action items.
They've found a better fit for their multiple insulation projects across development lots too. Before Versapay, DeVere didn't have a payment portal, and all payments were done over the phone or by mail. Invoices couldn't be sent in batches either. Each had to be sent individually. The company also struggled with properly applying payments to the correct invoices when customers made single check or credit card payments that applied to multiple invoices.
Now they can collate all invoices in one go and send them out quickly. Customers in turn can access a cloud-based payment portal and select which invoices they'd like to pay for, using their preferred payment methods.
3. Customers can make card payments on-the-go
The flexibility Versapay provides for making payments has boosted DeVere's customer service reputation. The timing is perfect as they rolled out Versapay as the pandemic forced businesses away from paper checks and cash.
They have achieved more than 90% adoption of Versapay's online payment portal. They've done this, by explaining the portal's benefits to customers who were frustrated with waiting on paper checks to arrive and clear. Busy contractors who work on weekends can now make fast and secure online payments around the clock. This is a significant benefit for DeVere's customers. Many of them are busy working across different construction sites with little access to nearby banks.
Driving elite performance by eliminating manual, repetitive AR tasks
DeVere knew inefficient, manual processes were preventing their team from doing their best work. They became fed up with time-consuming, manual billing and collections processes. And with preventable customer inquiries about invoice due dates, balances, and paper checks.
They have used Versapay to promote widespread adoption of online payments among their customers. This enables consistently high performance across important metrics, such as DSO.
With Versapay, they have reduced 75% of time spent on manual, repetitive AR tasks. And they're not stopping there. The company has set its sights on using Versapay to create more collaborative AR experiences, too. They will soon allow customers on busy construction projects to make advance payments and prepayments on purchase orders.
Discover Versapay's accounts receivable automation platform. Learn how we can help your team maintain consistent receivables and cut down the time you spend on repetitive AR tasks.
Company profile
DeVere Insulation, together with its sister companies, Delmarva Insulation, Delmarva Spray Foam, DeVere Weatherization & Construction, East Coast Mold Remediation, Liberty Insulation, DeVere Home Performance, Foam InSEALators, and Southland Insulators service the Maryland, Pennsylvania, Delaware, Washington D.C, West Virginia and Virginia markets. Collectively, they make up the largest independently owned insulation company in the US. They provide residential and commercial insulation services.
About the author

Jordan Zenko
Jordan Zenko is the Senior Content Marketing Manager at Versapay. A self-proclaimed storyteller, he authors in-depth content that educates and inspires accounts receivable and finance professionals on ways to transform their businesses. Jordan's leap to fintech comes after 5 years in business intelligence and data analytics.
Collections
Tips, techniques, and practices to get paid what you're owed.