Versapay Honored with 2023 Tech Cares Award for its Support for Women in Technology
Leading AR solution provider recognized by TrustRadius for actively working to address gender disparities and empower women in the tech industry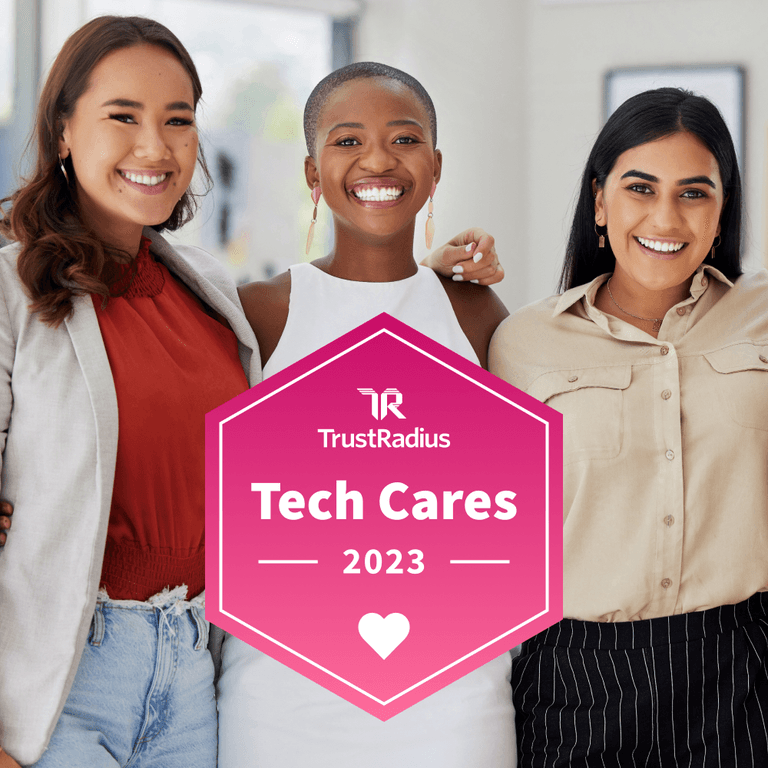 MIAMI - August 29, 2023 - Versapay, the leader in Collaborative Accounts Receivable (AR), announced today that TrustRadius, the premier review and research platform, has recognized Versapay with a 2023 Tech Cares Award. This fourth-annual award celebrates companies that surpass expectations in their dedication to communities, employees, and the environment. 
Versapay was recognized by TrustRadius specifically for its commitment to addressing gender disparities and empowering women in the tech industry. Versapay is dedicated to elevating women in fintech and finance and currently employs more than 150 talented women, many of which are on its executive team. In addition, Versapay recognizes there's a gender gap in the fintech and finance industry and knows there's an immediate need to address this issue. 
"We are thrilled to earn a 2023 Tech Cares Award for demonstrating a strong support for women in technology," said Orit Kendal, Chief People Officer of Versapay. "At Versapay, we obsess over our customers, help each other, embrace diversity, find better ways, get things done, and own it. We also make it our mission to embrace remote work, grow the team, and to foster an exceptional workplace culture that enables our team members to do the best work of their careers." 
Versapay is transforming the way companies everywhere do business together by accelerating digital payments. Versapay goes above and beyond in supporting its community, employees and their environment. In particular, Versapay exemplifies a strong commitment to empowering women in the tech industry. This dedication shines in the company's values that guide them each and every day. 
The Tech Cares Award serves as a trust indicator for buyers in the tech community. When a company receives this recognition, it demonstrates a commitment to corporate social responsibility. Buyers can feel more confident and assured when considering products or services from award-winning organizations. The key areas of social corporate responsibility TrustRadius focused on were volunteerism; robust diversity, equity, and inclusion programs; charitable donations and fundraising; workplace culture, including model support for in-office and remote employees; and demonstrable support for environmental sustainability. 
For more information on Versapay, visit versapay.com. 
About Versapay
Versapay is a collaborative accounts receivable (AR) company. The Versapay Collaborative AR Network empowers the genius of teams by bridging the gap between suppliers and buyers through a shared, digital experience. Owned by Great Hill Partners, Versapay's employee base spans U.S. and Canada with offices in Toronto, Atlanta and Miami. With 9,000+ clients and 1 million+ buyers engaged, Versapay handles 40+ million new invoices and drives $60+ billion in global payment volume annually.
Join the conversation at twitter.com/Versapay and linkedin.com/company/versapay. To learn more about Versapay and its collaborative AR solutions please visit: versapay.com.
Versapay Media Contact
Sarah Weaver
Caliber Corporate Advisers
[email protected]
Ben Snedeker
Versapay
[email protected]