Versapay Named First NetSuite Partner to Support NetSuite Pay
New solution accelerates the onboarding process for new merchants and automates payment processing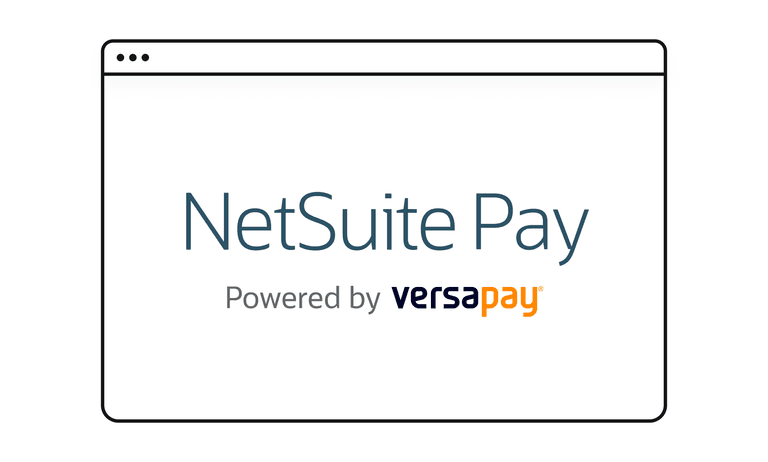 MIAMI – October 17, 2023 – Versapay, the leader in payments and collaborative Accounts Receivable, today announced it is the first NetSuite partner to support NetSuite Pay, an embedded finance service which enables businesses to accept card payments and reduce manual receivable processes. Offered within NetSuite, NetSuite Pay powered by Versapay extends NetSuite's enterprise resource planning (ERP), customer relationship management (CRM), and SuiteCommerce solutions to help businesses further simplify payment processing.
"As many businesses know, cash flow can sometimes mean the difference between a business in distress and one that is thriving," said Carey O'Connor Kolaja, CEO, Versapay. "That's one of the many reasons we're proud to announce we are partnering with NetSuite to support NetSuite Pay and help businesses get paid faster and accelerate cash flow. This latest solution is one of the many innovations we've partnered with NetSuite on to improve ERP payments and accounts receivable automation."
NetSuite Pay powered by Versapay offers pre-negotiated rates and fees for NetSuite customers and helps customers accelerate and simplify the application and onboarding process for new merchant accounts. With a self-guided process directly within NetSuite, customers can automate what was once a multi-step process and take advantage of support, enhanced reconciliation and guidance provided by NetSuite Pay.
"Selecting a payment processor is complicated, costly and time consuming for our customers," said Guido Haarmans, group vice president, SuiteCloud Developer Network and Partner Programs. "NetSuite Pay powered by Versapay provides turnkey, simple activation so that customers can easily take advantage of our click to pay invoice functionality and commerce functions and helps NetSuite customers optimize the order-to-cash cycle, improve cash flow, reduce risk, and increase overall efficiency."
For more information about NetSuite Pay visit here.
About Versapay
Versapay is a collaborative accounts receivable (AR) company. The Versapay Collaborative AR Network empowers the genius of teams by bridging the gap between suppliers and buyers through a shared, digital experience. Owned by Great Hill Partners, Versapay's employee base spans U.S. and Canada with offices in Toronto, Atlanta and Miami. With 9,000+ clients and 1 million+ buyers engaged, Versapay handles 40+ million new invoices and drives $60+ billion in global payment volume annually. Join the conversation at twitter.com/Versapay and linkedin.com/company/versapay. To learn more about Versapay and its collaborative AR solutions please visit: versapay.com.
Trademarks
Oracle, Java, MySQL and NetSuite are registered trademarks of Oracle Corporation. NetSuite was the first cloud company—ushering in the new era of cloud computing.
Versapay Media Contact
Sarah Weaver
Caliber Corporate Advisers
[email protected]
Ben Snedeker
Versapay
[email protected]