You are prompted to add a payment method when you pay your first invoice through ARC or it can be added by accessing 'Payment Methods' in the menu (regardless of which path you choose the steps are the same).
Add a Bank Account

Based on the currency of your invoices you will be prompted to add a bank account in your invoicing currency.
When adding a USD bank account, you will be required to provide content for the following fields:
Routing Number
Account Number
Bank Account Type
Account Holder Name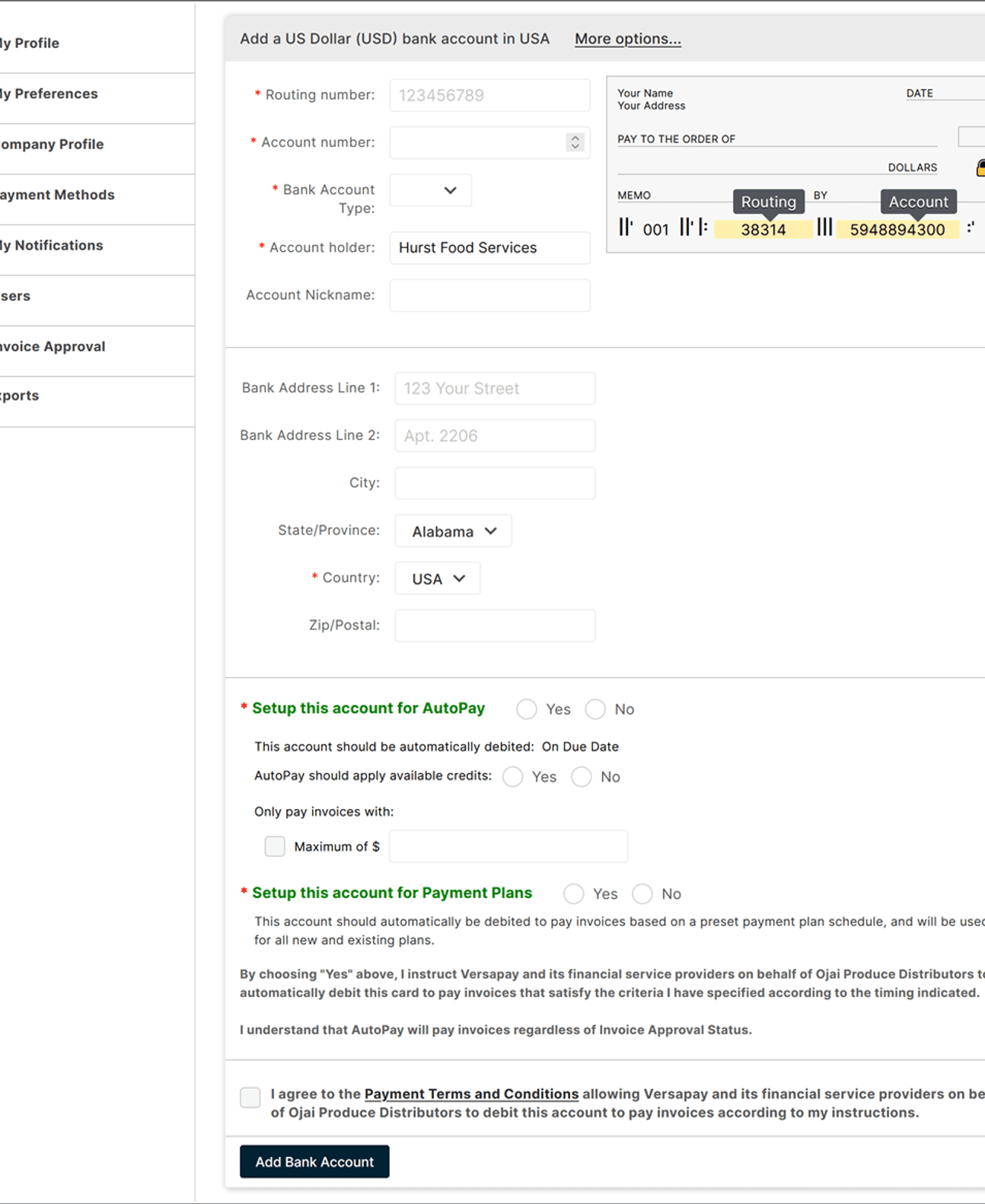 When adding a CAD bank account, you will be required to provide the following fields:
Select your bank (if your bank is not included on the provided list, click Don't see your bank? and add your three-digit institution number)
Transit Number
Account Number
Account Holder Name
Add a Credit Card
When adding your credit card in to Versapay ARC you will be required to provide the following fields:
Card Number
CCV
Expiry Date
Name on Card
Zip/Postal Code
Note: The Name on Card and Zip/Postal Code must match the billing information for the card number entered. If this information does not match, the card may be declined upon entry. If this occurs, please review the billing name and zip/postal details and re-enter.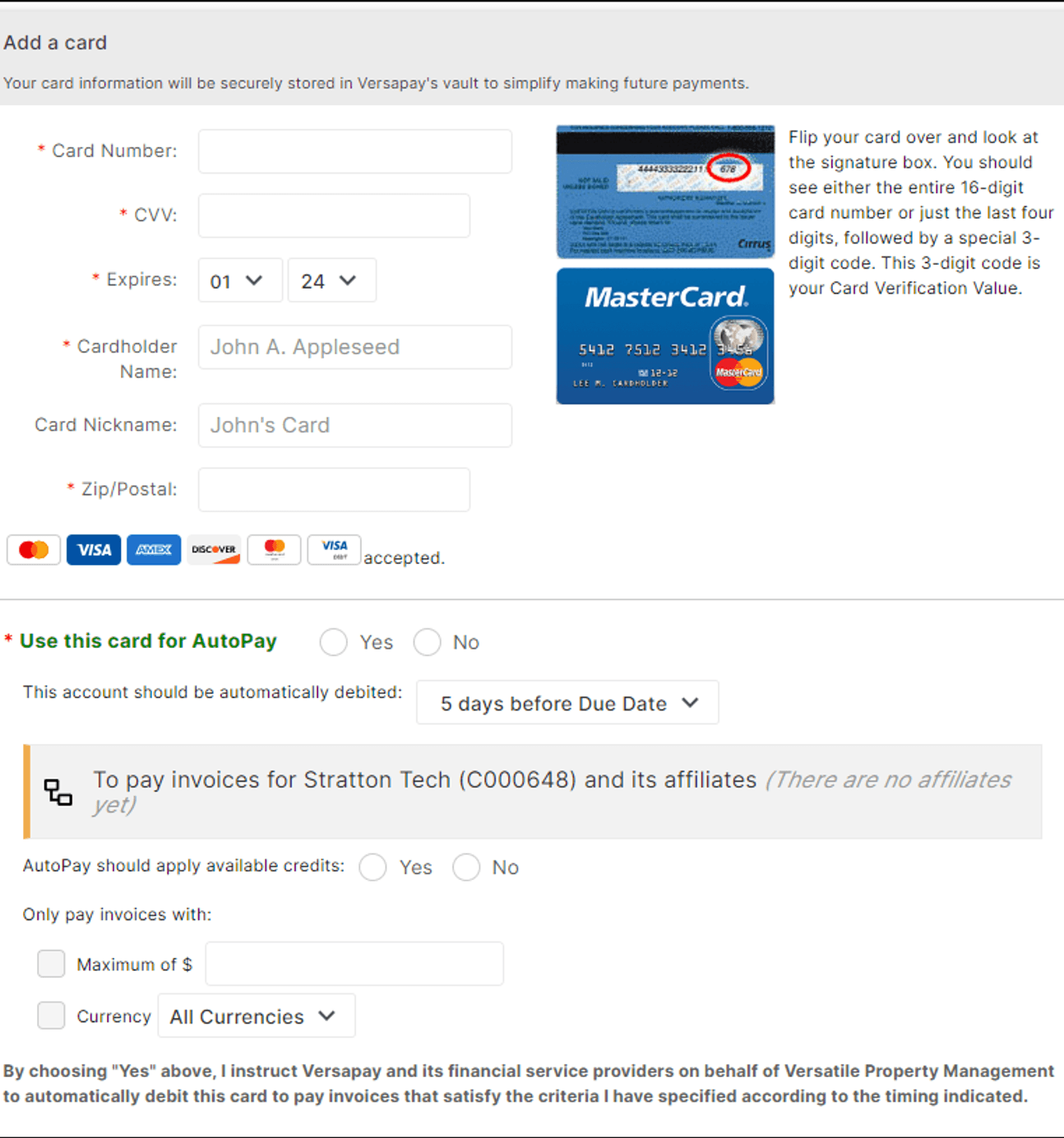 Card types accepted will vary based on the supplier to whom you are making card payment. The card types accepted are indicated in the card entry field.
Sign up for AutoPay when adding payment method
When adding a funding source in Versapay ARC you always have the option to opt in for AutoPay if AutoPay is offered by your supplier. Selecting to opt in will automate your invoice payment process. Invoices will be auto paid from the funding source based on the timing assigned when activating your AutoPay agreement.
Note: Once AutoPay is activated it will pay all invoices that meet the criteria including historic overdue invoices.
Back to Support