On the Invoices page, find the invoice you would like to view. (The Invoices page is the default landing page.)
Click on the invoice number to see the full online version of the invoice:


The invoice displays on the Invoice detail page: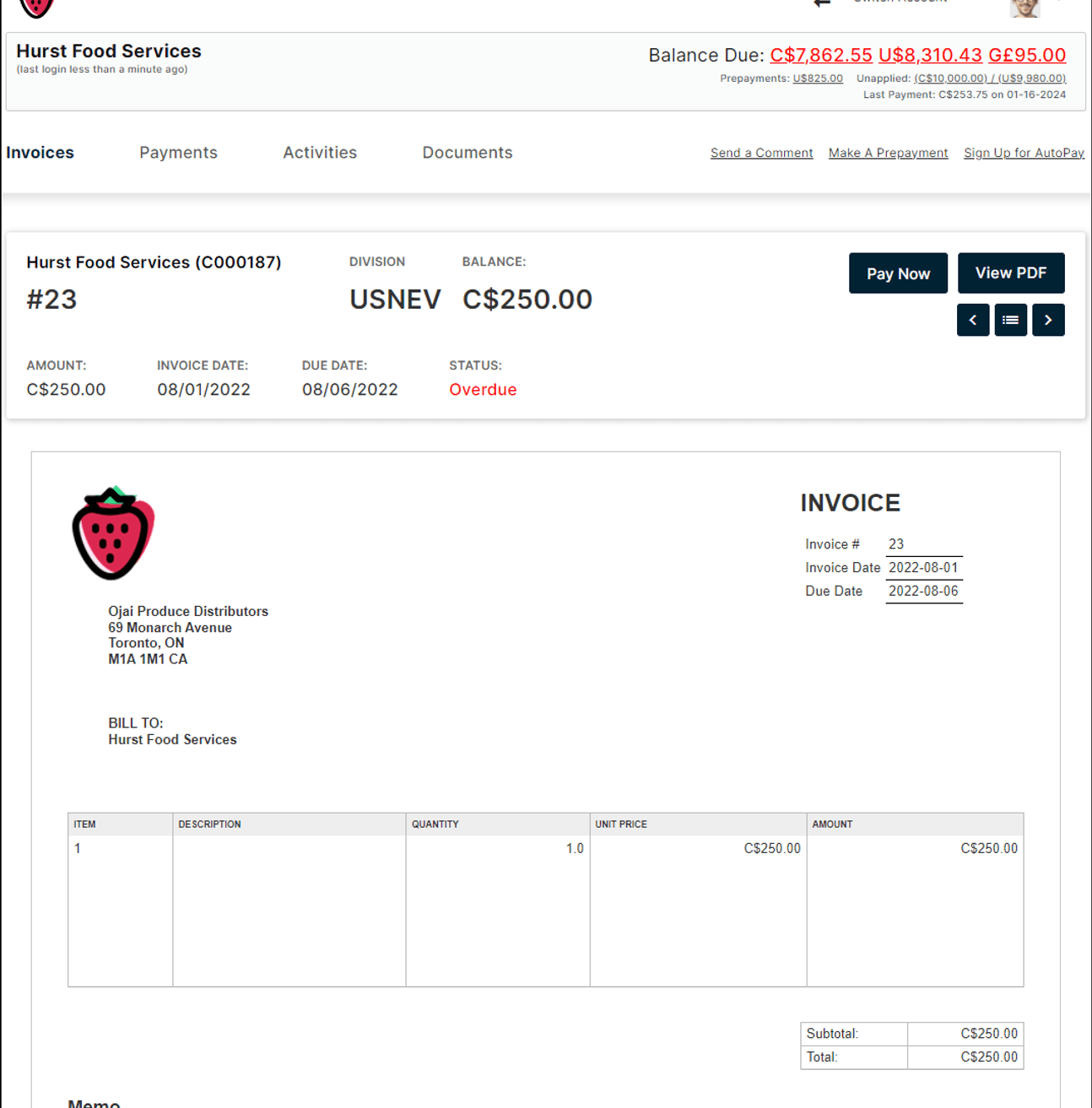 Note: For a printer-friendly version, click the View PDF button located in the upper right corner of the page. You can then print the invoice and/or save it to your network or on your computer.
Back to Support