What Is Remittance Advice? Definition, Examples, and Advice for AR Teams
Accounts receivable teams depend on remittance advice to complete cash application. Remittance advice can arrive through multiple sources and with varying formats, making AR staff's jobs harder.
In this blog, we'll explain what remittance advice means and discuss ways to ease your team's processing and matching of it.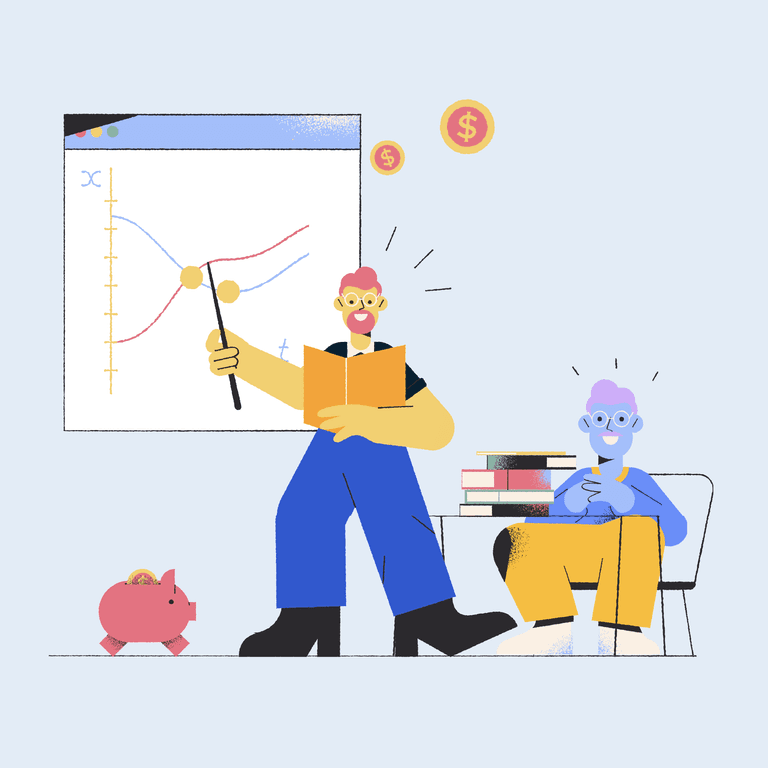 Maintaining accurate records is essential for any accounting team, and remittance advice plays an important part in helping you match incoming payments to the right invoices.
The trouble is that sourcing and interpreting remittance advice is a notoriously challenging process. This is especially because there's no standardized format that all companies use for remittances. Accounts receivable (AR) staff also typically have to do all the matching manually.
In this article, we'll explain what remittance advice is, the challenges associated with processing remittance slips, and how the right software can help your AR team surmount those challenges.
We'll cover:
What is remittance advice?
Remittance advice is the clarification a customer provides along with their payment that tells their supplier what invoice the payment is for.
The term "remittance" refers to a payment made for goods and services more generally. It quite literally means to "send back." So, providing "remittance advice" means giving additional details about the payment you've just made.
Remittance advice can also act as confirmation that a payment is on the way. Some companies call this a remittance slip, or even a payment voucher.
Why do you send remittance advice?
Customers aren't required to supply remittance advice with their payment, but it is common courtesy.
This is because AR departments depend on remittance advice to complete cash application (the process of recording revenue once you've received a payment). By providing a remittance slip, customers help suppliers match their payment to the correct invoice(s), ensuring their open balances get settled.
How do you create remittance slips?
Accounts payable (AP) departments will generate remittance advice slips to accompany payments to their suppliers.
Methods of sending remittance advice include:
Email (in the body or as an attachment)
Paper documents (snail mail)
Excel sheet
Electronic data interchange (EDI)
On a check itself (I.e., the memo line)
Accounts payable portal
As businesses' adoption of accounts payable software increases, you'll likely get more customers sending remittance advice through their AP system as they can more easily integrate this into their existing workflow.
For instance, as an AR professional, you might receive an automated email marking a payment as approved by the customer's AP department. This will often be followed by another email advising that the payment is on the way, followed by a final email confirming the invoice has been 'paid'.
—
🎥 Watch Versapay's cash application product demo to see how we automatically extract remittance data from multiple sources—including vendor portals, bank lockboxes, emails, and PDFs—using advanced image recognition and machine learning technology:
Is remittance advice proof of payment?
Remittance advice is not proof of payment, but simply a confirmation that payment was sent.
There are things that can go wrong between a buyer sending a payment and the funds hitting your bank account (like incorrect information or insufficient funds causing an electronic transfer to fail).
For this reason, an auditor wouldn't recognize a remittance slip as confirmation of the payment's receipt. Auditors will rely on an actual bank statement to confirm proof of payment.
For internal purposes, however, a remittance slip provides helpful documentation of the payment date and which receivable(s) to match it with.
What information does remittance advice contain?
The type of information included in remittance advice will differ depending on what payment method was used. For example, checks are often accompanied by lengthy paper remittance advice, whereas automated clearing house (ACH) payments might exclude remittance information altogether.
That said, here is the information basic remittance advice will contain:
Payee and payer names
Contact details for both the payer and payee
An email address (for emailed remittance advice)
Invoice date
Invoice number
Related purchase order number
Payment method and currency
Description of services of products
Payment amount and date
Highly detailed remittance advice slips may also include:
Payment reference number
Paper document number
Gross and net amounts
Discount taken
Deductions
Amount withheld
You might also see the amount paid by invoice number (or payroll period), the credit amount issued with credit reference numbers, or an expected receipt date if the electronic funds transfer is not immediate.
What does remittance advice look like? (Remittance advice example)
Remittance slips typically provide information about which invoices are being paid and the amount of each payment. Occasionally, the remittance advice slip will show any adjustments made to the payment total (such as deductions or credits).
The AR department will then use the information on the remittance slip to update their records and apply the payment to the correct invoice(s).
Here's an example of what a remittance slip commonly looks like:
3 frequent challenges with remittance advice
AR teams often experience challenges when manually matching remittance advice with invoices. Chief among these challenges are:
1. Dealing with disparate sources and formats
Retrieving remittance advice from multiple customers means dealing with disparate sources and formats. There is no standardized format for remittance advice—it will differ based on the company and the payment method used.
Checks might include remittance information (the invoice number) in the memo line or in an accompanying document. Meanwhile, for ACH, wire transfers, and virtual cards, the remittance advice arrives separately in different formats (often email).
Also, because buyers are not technically required to send remittance advice, it's possible you might not receive a remittance at all.
When payment arrives without remittance advice, AR staff must contact customers for clarification. This will traditionally involve a series of emails or phone calls.
When remittance advice does arrive—be it by mail, email, Excel, or AP portal—the task of retrieving it is equally time-consuming. This is especially challenging if most customers are using AP automation platforms to send remittance advice, because your staff will undoubtedly have to access multiple online portals, each with a different log in. As your customer base grows, this becomes harder and harder to scale.

2. Illegible remittance data
Remittances can be notoriously illegible, too. Think blurred images, missing characters, and sometimes even handwriting. This can make the process of matching remittance slips with open receivables extremely difficult.
Because companies can have varying approaches to how they format remittance slips, this can make it difficult for AR staff to be sure they're applying payments correctly.

3. Complex cash application
The actual process itself of matching remittances with open invoices is complicated.
One payment could be paying 50 invoices, an invoice could be short-paid, or there could be no supporting remittance advice.
What's worse, you could have a confluence of all these issues at once: a payment covering multiple invoices, with deductions applied, and without any accompanying remittance advice.
Complex situations like this can create entire workdays of fact-finding, troubleshooting, and back-and-forth communications with customers for your AR staff.
How automation can streamline the processing and matching of remittance advice
Up until recently, companies were stuck spending countless human hours resolving individual cases during cash application.
Versapay gives AR teams a much simpler way to retrieve and match remittance advice with open invoices. Our cash application solution captures and normalizes data for various types of remittance advice and matches these to open invoices using artificial intelligence.
What's more, payments made through Versapay's Collaborative AR Network automatically give context about what the payment is for, eliminating the need for a separate remittance slip. For the outlying cases where your AR team does need to request clarification from a customer, they can do so seamlessly through Versapay's cloud-based collaboration tools.
Want to see for yourself how Versapay's advanced cash application works? Watch our on-demand webinar, "How Automated Cash Application Delivers Better Results With Less Work."
About the author

Nicole Bennett
Nicole Bennett is the Senior Content Marketing Specialist at Versapay. She is passionate about telling compelling stories that drive real-world value for businesses and is a staunch supporter of the Oxford comma. Before joining Versapay, Nicole held various marketing roles in SaaS, financial services, and higher ed.
Cash Application
Learn about the practices and technologies that help you ensure every payment matches an open receivable.