How This Healthcare Service Provider Gives 4.5 Hours Back to Cash Application Specialists Every Day with Automation
Learn how a healthcare service provider used Versapay's Cash Application software to streamline cash application and save nearly 5 hours of labor daily.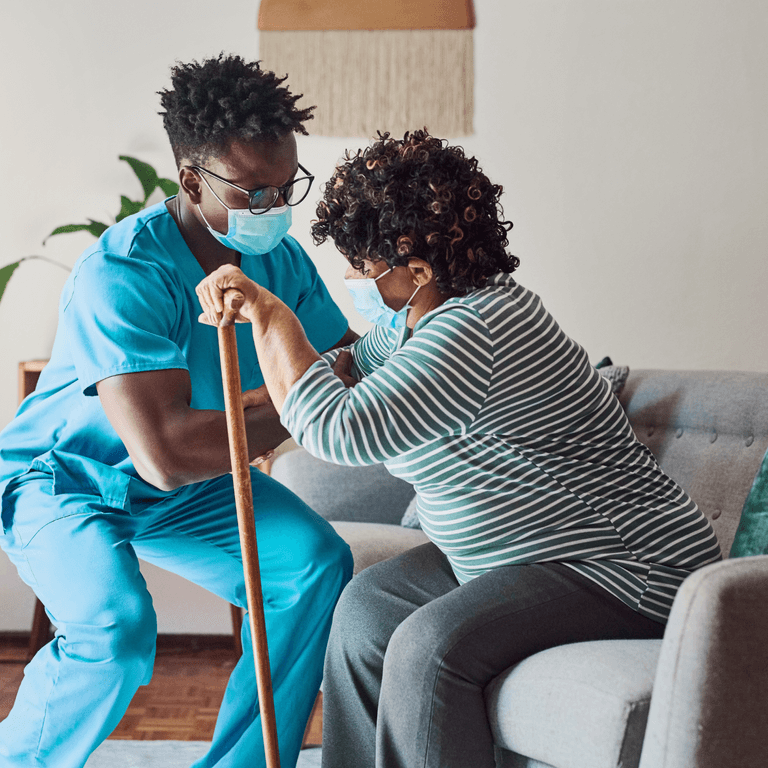 Explosive growth sets the stage for a dramatic AR transformation
For most businesses, the pandemic brought hardship, whether the impact came from supply chain interruptions, or the sudden need for remote work, or the sudden rise in inflation and interest rates.
But certain companies saw the demand for their services skyrocket nearly overnight. And while explosive growth is tantamount to winning the jackpot for most, surprise growth often comes with a cost.
One company in the healthcare sector—serving eldercare centers with facilities management, supply chain automation, and procurement services—felt the full spectrum of emotions:
the elation of unexpected growth, and
the pain of scaling that growth in their cash application.
They relied on manual processing of cash application before 2020, which was difficult enough. When the pandemic created a huge demand for support in the healthcare—and especially eldercare—industry, they were not prepared. This led to a desperate need for a digital cash application solution. And time was of the essence to get that up and running.
The check that broke the camel's back
½ to 1 full day — the time it sometimes took to post one check
10:00 PM — when the cash application team often finished applying cash for the day
6 hours — the time it took 1 ½ FTEs to complete the cash application process daily
For a company relying on highly manual accounts receivable processes when facing unprecedented sales meant having to compensate by exhausting resources to perform daily, essential tasks like cash application.
"What happened to us during the pandemic underscored the fact that we were not ready for explosive growth," their Sr. Manager of Financial Services explains. "At times it would take our cash application team until 10:00 PM to finish applying cash for the day."
In some cases, these sessions spent burning the midnight oil were caused by a single payment made by check. A single payment made by check.
"The size of some of our regular customers' invoices were tripling. A $200,000 check payment might be accompanied by 60+ pages of remittance. It simply wasn't scalable."
If that wasn't frustrating enough, things came to a fever pitch early in the pandemic, during the infamous toilet paper shortage.
"The day toilet paper sales skyrocketed was insane. It was two or three o'clock in the morning and there we were trying to apply cash because of that explosive growth. In that moment, we knew we needed a tool to help us if we were going to sustain the growth that we ultimately wanted beyond this flash."
Now, scale and growth weren't the only factors vexing the business; other determinants were at play, exposing the shortcomings of their manual, traditional AR processes. While spending profuse amounts of time with remittance advice may have been the tipping point, other elements hinted at something more ominous taking shape behind the scenes. And these compounded to confirm that their AR team could no longer afford to operate under the status quo.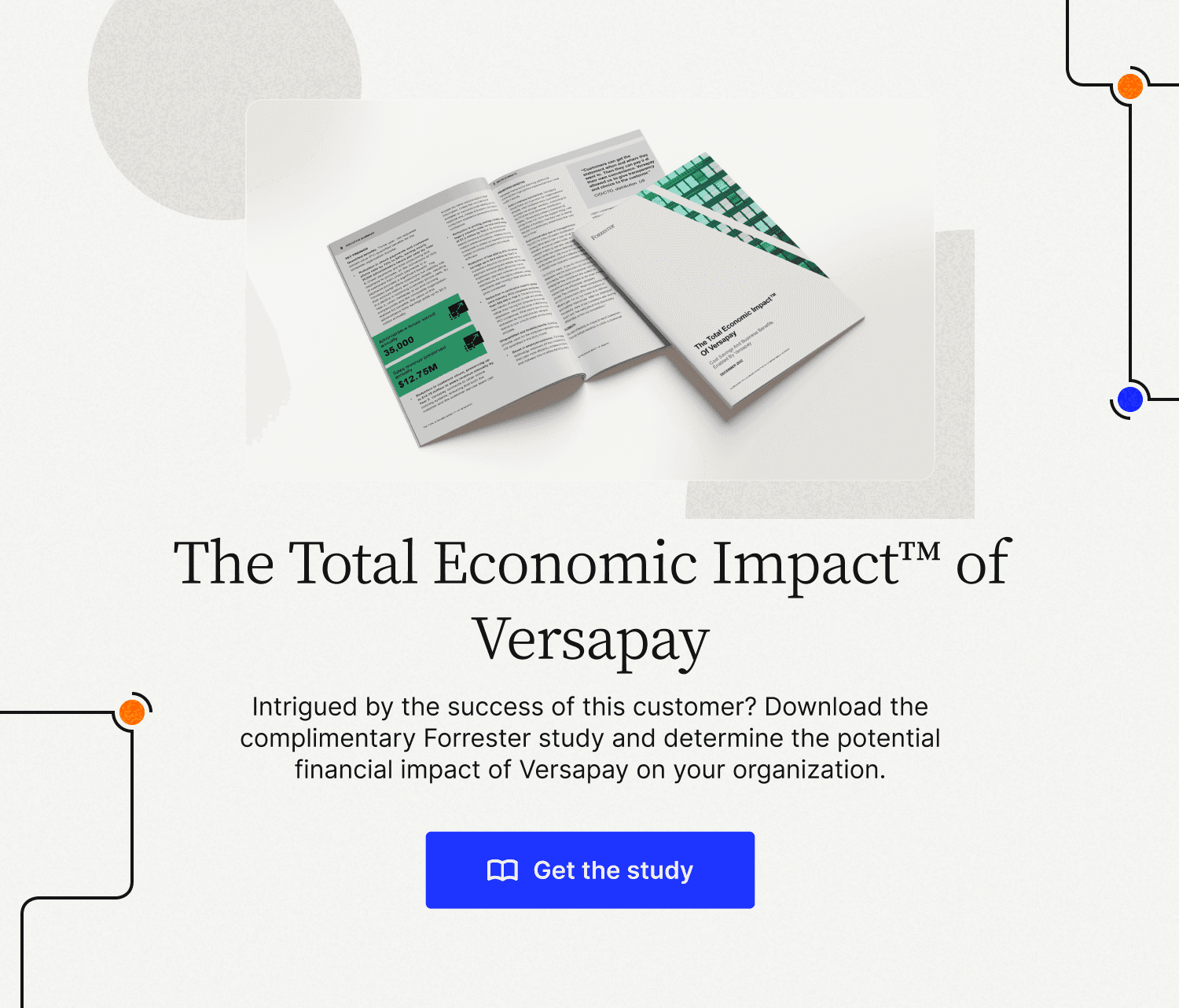 Manual payment acceptance and cash application underscore AR woes
Prior to implementing Versapay's advanced cash application solution, the company accepted payments across a variety of channels, including:
ACH
Lockbox
Credit Card
Wire
Direct Biller
Despite the on-paper distribution, the bulk of incoming payments were made by check, to lockboxes managed by their banking partner. Unfortunately, these payments presented the biggest problem, too. In possessing no automation or intelligent matching capabilities, they relied on their banking partner to manually key invoice data and supply them with daily lockbox files, which they then imported into their in-house cash application system.
Complicating matters further were the custom file formats their bank provided. Extracting and loading those files delayed the company's validating and posting of payments. And for payments with missing invoice information—either due to human error or supporting documentation never being sent—this company had to log into their bank's exception handling platform for review and to make decisions.
Despite the hefty fees they paid to streamline this process, errors routinely reared their ugly heads—creating more manual work that the service was installed precisely to prevent.
"It could take us half a day or longer just to post one check," Senior Manager, Financial Services.
When dealing with electronic payments, things weren't much rosier. The process of posting ACH payments was similarly labor-intensive to that of checks, with this company's cash application team manually keying in remittance data they'd receive via traditional communication channels, like email. And, where their bank offered support on processing checks, no such aid was offered for ACH.
"Our volume of ACH and credit card payments was growing. Companies—our customers included—are gravitating to more electronic payment methods and that was slowing us down. It was becoming burdensome for our team."
And when reconciling credit card payments, the AR team was forced to pull three separate reports:
One from their payment gateway showing which payments had come through
One from their enterprise resource planning (ERP) system showing which invoices were open
One that married those two reports together.
All told, it would take the company 6 hours to complete the cash application process daily. A process, mind you, that also required 1 ½ full-time employees (FTE).
Spending large swathes of the day performing tedious manual data entry took its toll on the AR team and prevented them from capturing revenue efficiently, let alone quickly.
"We care a lot about our customers, but we also care about the folks on our side doing the work. And the cash application team was miserable."
The search was on for greater operational efficiencies
This company was unlikely to stop cold turkey receiving check payments, but they also knew that the economic and cultural environment they suddenly found themselves in had triggered a wave of companies broadly embracing electronic payment methods.
Knowing that, they were keen to find an accounts receivable solution that allowed their team to more easily accept check, ACH, and credit card payments to ascertain their capacity for meeting their customers' buying wants and needs—now, and into the future.
But perhaps most important, they needed a much more streamlined approach to the cash application process. The accounts receivable function was lucky enough to have too much talent; too much potential; and was too opportunistic to be stuck with manual administrative tasks, day-in and day-out.
"For two days we sat with our team members doing cash application at the time and we couldn't believe that was our process. By the third day we were like, 'we can't keep learning this process'."
To prevent the Cash Application team from burning out from their arduous processes, leadership began searching for a technology solution that could help automate cash application—and still meet their payment acceptance needs.
Moreover, they needed something that would empower their financial service reps to self-serve and reduce their reliance on the Collections team—especially when required to pull payments and documentation and validate information with this company's customers when payments were applied incorrectly.
75% time-savings. And that's just the tip of the iceberg
33% — the reduction in resources needed to perform cash application
75% — the reduction in time spent completing the cash application process daily
2x — the number of times payments are now posted daily
1 ½ — the number of days gained by processing credit cards through Versapay
96% — the percentage of incoming payments automatically matched with open receivables
Only one solution rose to the occasion for meeting their lengthy list of demands: Versapay.
Beyond being technically sound—and touting an outrageous, yet eventually prophetic, straight-through processing promise—it was Versapay's attention to two things that made their decision an easy one.
First—how its proprietary, purpose-built machine learning (ML) and artificial intelligence (AI) technology paces the competition.
"Versapay stood out for the way they approached the technology and how it seemed to be more innovative; more cutting-edge... how it kept on the leading edge of what's happening in the industry."
Second—how obsessed with customer success Versapay is.
"We wanted to partner with someone who exudes a similar culture. We wanted to be able to have our problems fixed immediately. With other vendors the process was much less personal."
Since implementing Versapay, the company's transformation has been dramatic:
They've seen a 75% reduction in time spent completing the cash application process daily.
Nearly all payments coming in are automatically matched with corresponding open receivables—even those pesky check payments that once saddled them with data entry errors.
Their financial service reps can pull checks and documents themselves—without needing Collections' assistance—and collaborate directly with customers in real-time.
Their AR teams are even able to post payments faster and more frequently now—particularly credit card payments—and their financial service reps are seeing payments posted in real-time, no longer waiting until the end of each day to manually post them.
All this has streamlined their cash application process, and in turn made their customers happier. But perhaps most valuable was the impact Versapay had—and continues to have—on the company's employee satisfaction.
And, since implementing Versapay, they have redeployed numerous teammates to take on higher value, more strategic projects.
"We're now starting to set our strategic goals based on Versapay, so that's really cool,. A lot of the strategic work will now be in my wheelhouse. We'll be able to get out of the weeds in the day-to-day so we can work on bigger things."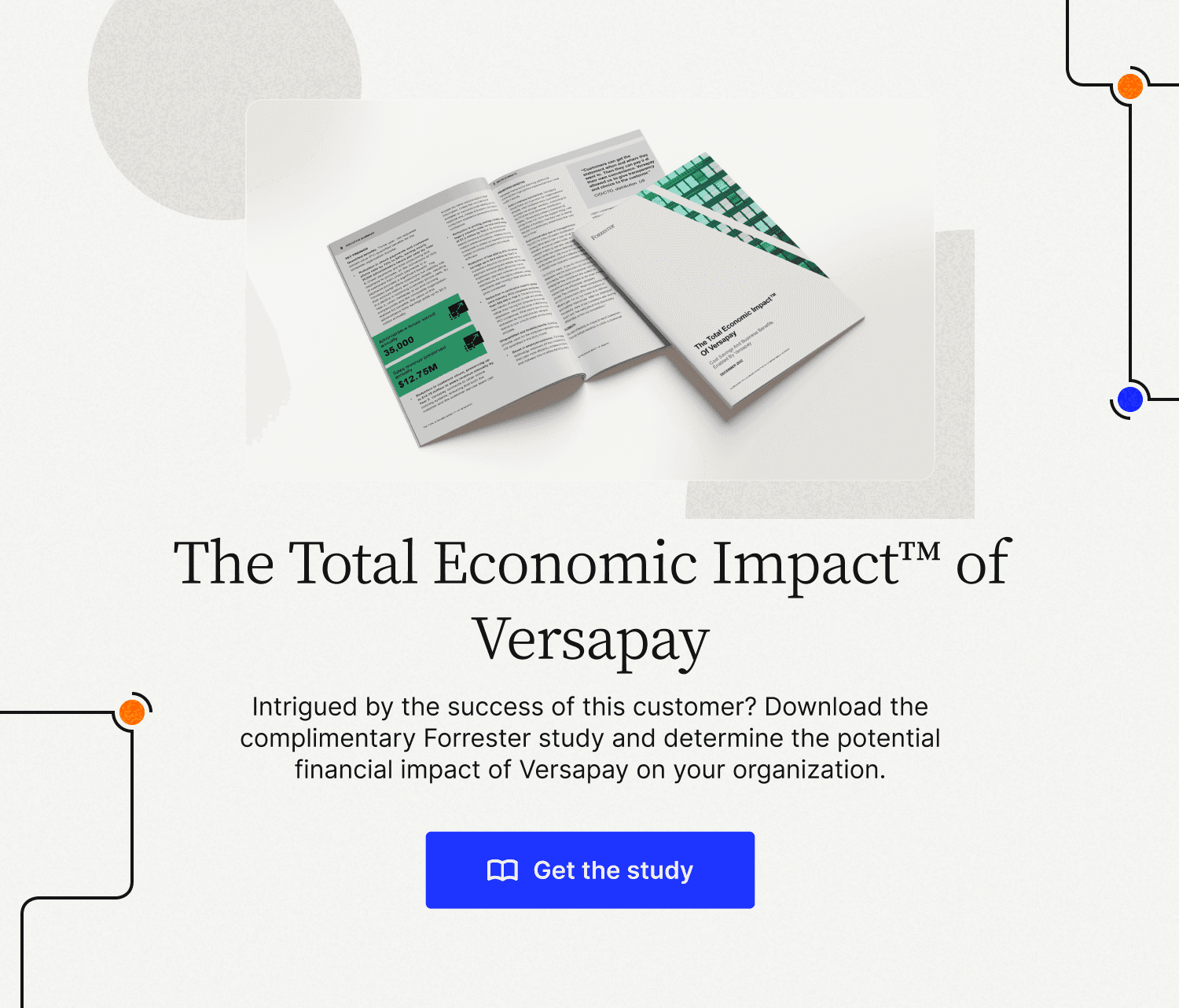 About the author

Jordan Zenko
Jordan Zenko is the Senior Content Marketing Manager at Versapay. A self-proclaimed storyteller, he authors in-depth content that educates and inspires accounts receivable and finance professionals on ways to transform their businesses. Jordan's leap to fintech comes after 5 years in business intelligence and data analytics.
Cash Application
Learn about the practices and technologies that help you ensure every payment matches an open receivable.