AR/AP Digitization and the Push To Enhance Customer Value
In partnership with PYMNTS, we surveyed 400 Chief Financial Officers (CFOs) at firms generating at least $25 million in annual revenue across the United States.
Download the free report to get a firsthand account of how businesses in key industries are investing in accounts receivable (AR) and accounts payable (AP) digitization to better support customer relationships.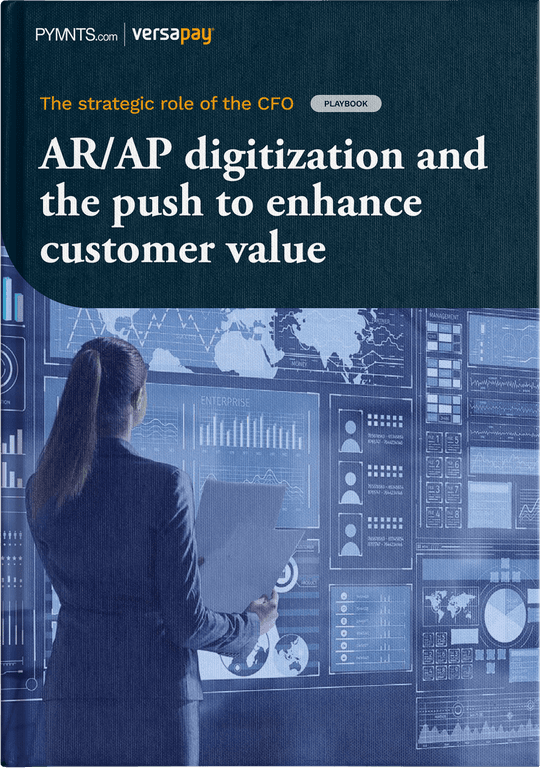 Inside this report you'll:
Learn why CFOs in real estate, wholesale trade, and industrial/manufacturing are digitizing their AR/AP systems
Discover how companies plan to enhance the value of their customer relationships
Get actionable best practices for forging ahead on the path to AR/AP digitization
Explore how DeVere Insulation digitized payments to stay on top of collections
And much more!
Abstract
The wheels of commerce shifted into first gear during the COVID-19 pandemic's first wave. Businesses experienced severe disruptions to their normal operations, and many companies experienced cash crunches as their customers delayed making payments.
As painful as this experience was, chief financial officers (CFOs) at many organizations quickly recognized that the upheaval created an opportunity. Digitization projects simmering on the back burner for years were soon prioritized. Companies began to invest in technologies designed to improve their cash flow management, payments processes, and quality of communication with clients.

Our research finds that nearly one-third of CFOs say the pandemic prompted them to digitize their accounts receivable (AR) and accounts payable (AP) operations.
Other companies are moving rapidly to digitize their platforms if they have not already begun the process. Approximately three out of five CFOs see digitization as an opportunity to transform their payments functions. For most companies, the transformation will lead to greater transparency of their payments processes for both customers and suppliers.
The improved transparency is a stepping stone to the increased value of customer relationships over the life of those engagements. Many companies expect these improvements to assist their efforts to better manage cash flow and capital.
AR Management
The learnings you need to manage AR efficiently, effectively, and with way less work.