How Automation Can Make Microsoft Dynamics 365 Finance Work Harder for AR Teams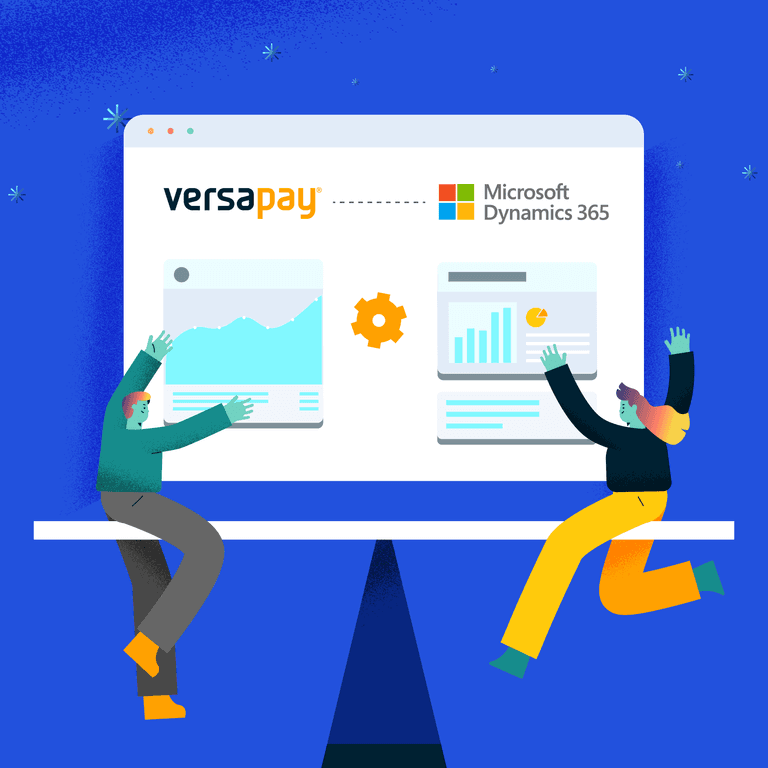 Microsoft Dynamics 365 Finance is an Enterprise Resource Planning (ERP) system for large businesses with complex operations. Companies often use it when they operate across multiple countries, have high transaction volumes, or run multiple manufacturing and distribution sites.
This complexity can make managing financial operations and reporting a challenge. And although Dynamics 365 Finance is a powerful tool, there are still limits to what it can do.
For businesses that sell goods instead of services, the logistics involved create more factors for accounts receivable (AR) staff to consider. They have to take into account customers making a deposit on a purchase order, customers paying on delivery, and offering discounts in the event of damaged goods.

5 challenges of managing accounts receivable in Microsoft Dynamics 365 Finance
Whether you know it as Microsoft Dynamics Finance and Operations or Dynamics 365 Finance you may have noticed the platform has limitations when it comes to invoice generation, dispute management, payment acceptance, and cash application.
Let's take a look at these challenges in greater detail:
1. Manual invoice presentment
After AR staff create an invoice in Dynamics 365 Finance, they'll need to deliver those invoices to their customers. This often means sending individual emails one by one.
This can be demotivating for AR staff assigned to this repetitive work. This process is also prone to human error, if email addresses are mistyped or if files are not attached.
2. Limited communication options
Within Dynamics 365 Finance, there's no ability to communicate with customers when there are questions or disputes about invoices, payment terms, or specific line items on your invoices. This back and forth has to happen through other means, like email or phone. With a large volume of customer queries and no easy way to get answers, this inevitably creates payment delays and diminishes customer satisfaction.
3. Patchy customer records
Because the kinds of conversations we just mentioned are happening outside of Dynamics 365 Finance, it's difficult to make sure all your AR team members are aware of what was discussed. Your AR team might need to rehash what was already said on each call, which wastes everyone's time.
4. Month-end bottlenecks
When customer payments come in, you or your colleague will need to manually post them to the ledgers in Dynamics 365 Finance. This makes it more challenging to close off revenue and expense accounts and confirm the accurate net income figures for the month.
5. High processing costs
When processing payments through a third-party processor that does not integrate with Dynamics 365 Finance, you have little ability to influence payment processing costs.
B2B customers increasingly use corporate credit cards or procurement cards to make high-dollar payments. And with credit card processing fees costing suppliers on average 2% of each transaction, it's in every business' best interest to unlock any savings where they can.
Software that can integrate payment processing with your ERP helps you fight this by taking advantage of interchange optimization. This is the process of sending additional data with every transaction so you can qualify for the lowest possible interchange rates.
The challenges above can lead to manual work for AR teams, high operating costs, and slow processes. Businesses that rely on manual AR processes often have30% longer average days sales outstanding (DSO), compared to those that automate parts of the collection process.
—
Automation does an awful lot—but it can't do it all. Learn how Collaborative AR integrates with Microsoft Dynamics to give you all the benefits of automation—plus the tools to handle what it alone can't.
How collaborative AR automation complements Dynamics 365 Finance
The process of managing AR in Dynamics 365 Finance involves a lot of manual work that can be improved by using new software innovations.
Accounts receivable automation is one such innovation. It helps finance teams streamline key functions like invoicing, collections, and payment processing.
With a tool like Versapay, for example, finance teams can get more out of Dynamics 365 Finance by communicating with customers over the cloud throughout the invoice to cash process. We call this approach to managing receivables collaborative AR.
Plus, all your invoice and payment information flows back and forth automatically between Versapay and Dynamics 365 Finance.
With a collaborative AR automation solution that integrates natively with your Dynamics 365 Finance instance, you can:
1. Automate and customize your invoice delivery
Tailor your invoice delivery based on the channel your customers prefer, including email, customer portal, accounts payable portal, and more.
With Versapay, when you post an invoice in Dynamics 365 Finance, this will automatically populate in the customer portal, where customers can view their invoice and make a payment using a card or bank payment.

2. Communicate and solve disputes collaboratively
With Versapay, not only can customers access their invoices and accompanying documents through the customer portal, but they can also leave comments and ask questions for your team.
In Versapay you can also attach all relevant documents to your invoices. This ensures important contextual information doesn't get lost, whether that's a contract, purchase order, or account statement. This can prevent some questions from coming into your AR department in the first place.
3. Automate cash application and unlock savings
With Versapay's native integration with Dynamics 365 Finance, after a customer makes a payment through the portal, the customer payment journal in Dynamics 365 Finance will be updated automatically. You can then seamlessly post to payment the ledger. This saves your team lots of time, as they would otherwise have to key in those details and apply it to the right payment themselves.
And when you process your payments through Versapay, you can save up to 40% on credit card processing fees thanks to Level 2 and Level 3 data processing.
Use AR automation to extend the value of Dynamics 365 Finance
Collaborate with your customers over the cloud to put an end to time-consuming collections activities, decrease your DSO, and build better customer relationships.
Versapay's AR automation solutions and next-generation B2B payments network makes billing and payments easier for enterprises. Learn more about how you can increase AR efficiencies, accelerate cash flow, and dramatically improving your customers' billing and payment experience here.

About the author

Nicole Bennett
Nicole Bennett is the Senior Content Marketing Specialist at Versapay. She is passionate about telling compelling stories that drive real-world value for businesses and is a staunch supporter of the Oxford comma. Before joining Versapay, Nicole held various marketing roles in SaaS, financial services, and higher ed.
Microsoft Dynamics
Get even more from your integration with Microsoft Dynamics.