6 Reasons Why Mobile Payment Acceptance Matters in Accounts Receivable
We interviewed Doug Hathaway, CTO at DadeSystems (since acquired by Versapay) to learn how mobile payment acceptance solves the payment-in-hand problem and guide you through identifying key considerations for successfully adopting it.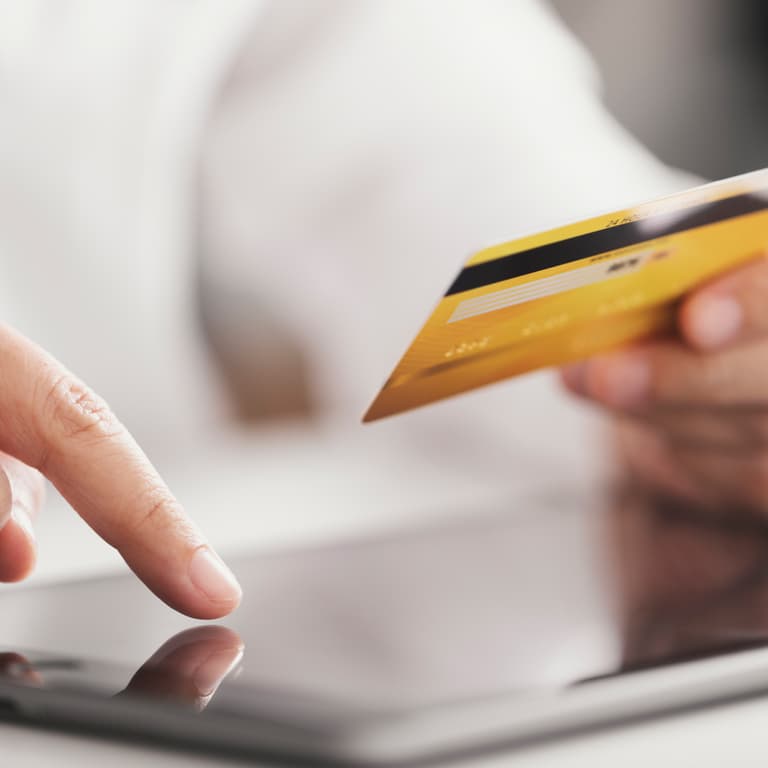 Mobile payment acceptance can be a powerful part of an accounts receivable (AR) strategy, yet many businesses overlook or underestimate the many ways in which this technology can drive meaningful process improvements.
Often, companies believe they're fully utilizing the capabilities of mobile when there are still additional opportunities to seize and greater efficiencies to realize.
When fully implemented, mobile AR capabilities can:
Enable your customers to easily pay with their preferred payment method while keeping your per-payment processing costs low
Reduce the time it takes to process a payment from minutes (or hours) to a matter of seconds
Streamline reconciliation, introducing more speed and accuracy into the process
Speed up your business' access to cash and your ability to replenish customer credit
Enable sales and other field teams to reduce time spent on trips to the bank to deposit payments, freeing them to spend more time on customer-facing responsibilities
We sat down with Doug Hathaway, CTO at DadeSystems (since acquired by Versapay), to understand his perspective on how mobile payment acceptance solves the payment-in-hand problem and to better guide you through identifying key considerations for successfully implementing it as part of your AR strategy.
Question 1: What types of businesses can benefit from mobile integration into their AR process?
Any business that is accepting payment directly from their customers can benefit from integrating mobile into their accounts receivable process. Through our mobile AR solution, businesses can accept both checks and credit cards on the spot, process the payment within seconds, and have it sync to their ERP or financial management system for accurate association for the AR department.
Some examples of businesses that have found success with our mobile integration include those in the home services, distribution, building supplies, and manufacturing industries, as well as companies with a high volume of walk-in payments.
—
🎥 Watch Versapay's cash application product demo to learn how we capture incoming payments like checks, ACH, and wire transfers.
Question 2: What are the key considerations for an AR department that is considering adding mobile payment acceptance?
Customers increasingly expect to be able to pay by credit card. With the ability to accept credit cards via mobile devices, your business can meet your customer where they are when they are ready to pay—eliminating the risk of losing the sale solely due to method of payment.
Consolidating a multi-step payment process from deposit to cash application into a single step increases the productivity of an AR department, field personnel, and the business overall.
Centralizing cash application ensures that the AR department remains in control of how payment is applied, rather than allowing decision-making in the field that can create confusion, errors, and inconsistencies.
Question 3: How does mobile payment acceptance impact the AR department?
Whether check, cash, or card payments are made in person or at the office, mobile AR capabilities mean that cash application is centralized to the AR department. This arms those staff with information provided by sales so they can quickly and accurately finalize the decision on how to reconcile and post the payment.
This reduction in reconciliation time reduces days sales outstanding (DSO) and speeds access to cash and customer credit replenishment.
And by deploying automated mobile payment capture and cash application technologies, AR employees find greater job satisfaction as they can be more proactive and take on a broader range of responsibilities, including inbound customer information requests and following up on credit inquiries and applications.
Question 4: How does mobile payment acceptance change day-to-day responsibilities for sales and field reps?
Sales representatives, delivery drivers, and other field personnel enjoy mobile payment collection capabilities because it empowers them to provide an easy and positive payment experience for their customers. It also reduces time spent on administrative tasks such as finding a local bank to make a deposit.
Holding on to customer payments from the point of collection until they arrive at a bank introduces unnecessary time and risk into the AR process. Lacking a mobile device that's equipped with the ability to process a card payment can impact a customer's ability to pay on the spot.
With mobile AR capabilities, field employees' time can be redirected toward revenue-generating, customer-facing activities.
Take Würth Canada, for example. They have 40,000 customers across Canada serviced by over 470 sales reps. They accept a variety of payment methods, including credit cards and electronic funds transfers, but payment by check remains the preferred method of payment for most customers. It's not unusual for their field reps to collect 50 checks per day, which costs them $10 to $50 CAD to send checks via Purolator or other courier services.
Our mobile AR solution enabled them to reduce the time spent on their accounts receivable by 75% and realize massive savings from not having to hire more full-time staff.
Question 5: How does mobile payment acceptance impact the customer experience?
Customers enjoy having the choice of payment method and the reassurance that their payments were processed quickly and accurately. Mobile AR capabilities can provide receipts back to customers for their own record keeping.
Question 6: What does the future of mobile payment acceptance look like?
Mobile means more payment options! Having the ability to efficiently accept payments via mobile devices creates a more nimble and efficient business that is ready to adapt with your customers preferences and advancements in payment technologies.
Credit card acceptance is opening new possibilities for companies looking to diversify payment options within a single app.
—
Integrating mobile payment acceptance into an AR strategy comes with many benefits that impact field employees, AR teams, the customer, as well as the overall financial health of your business. By replacing an outdated field payment collection process with a streamlined mobile process from receipt through cash application, your business can:
Save valuable time for employees working in the field
Speed payment reconciliation and reduce errors
Spend more time focusing on customers and provide them with a positive payment experience
Reduce payment processing costs and bank relationship fees
Reduce risks of field employees securing payment on their person
Accelerate payment application and free up customer credit, faster
Download The Ultimate Guide to Cash Application to continue learning how advanced cash application automation solutions can transform your AR department.
Cash Application
Learn about the practices and technologies that help you ensure every payment matches an open receivable.