What Is an eCheck? Your Guide to Understanding How Electronic Checks Work
Also known as a direct debit, an eCheck contains the same information as a paper check, only the entirety of the transaction is managed digitally.
In this blog, we explain how eChecks work, how they differ from paper checks and ACH, and why businesses benefit from accepting them.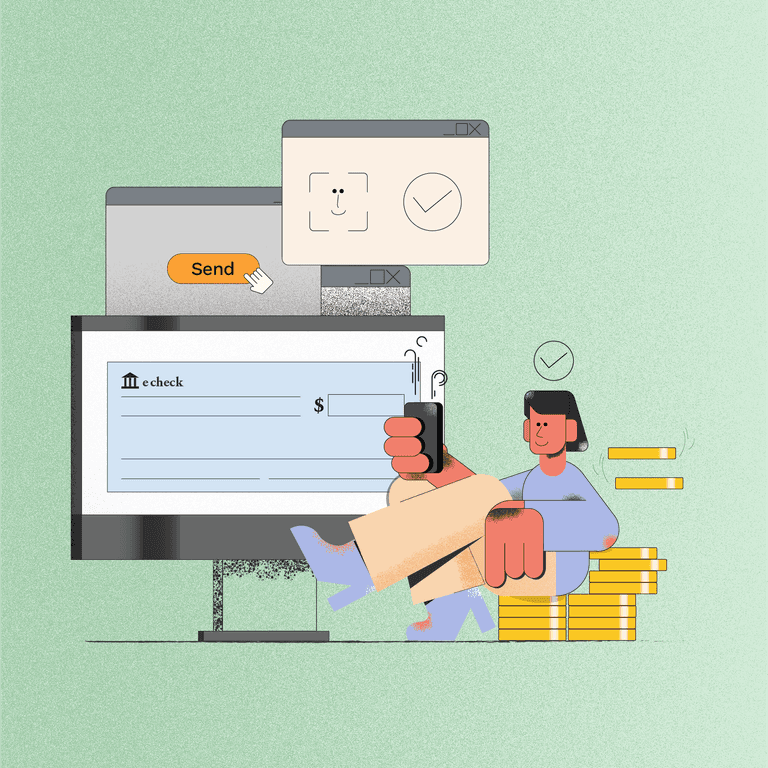 About the author

Nicole Bennett
Nicole Bennett is the Senior Content Marketing Specialist at Versapay. She is passionate about telling compelling stories that drive real-world value for businesses and is a staunch supporter of the Oxford comma. Before joining Versapay, Nicole held various marketing roles in SaaS, financial services, and higher ed.
Digital Payments
All you need to know to make the switch to digital payments.