What Is an ERP System in Accounting and How Does It Drive Value
An Enterprise Resource Planning (ERP) platform acts as the command center for your business. ERP software can help you juggle processes across areas as diverse as sales, HR, finance, and manufacturing.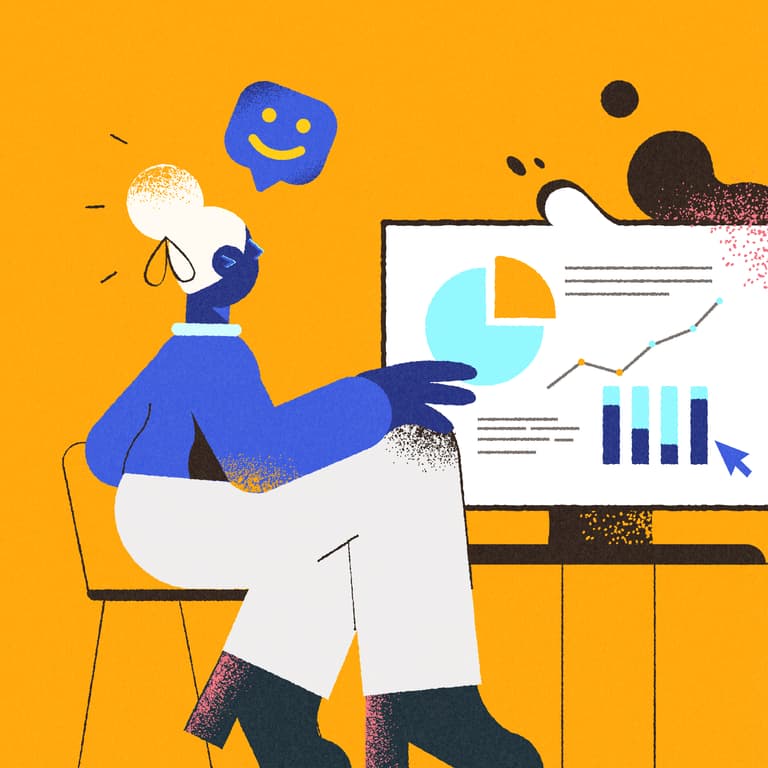 What is an ERP?
Enterprise Resource Planning (ERP) helps companies manage core business processes across Finance, HR, IT, Procurement, and more. ERP software allows businesses to manage all these processes in a single system that connects to other key software where needed.
3 ways ERPs drive value for finance and accounting
ERPs have a big remit, but if we had to sum up their value in only two words, it's probably these: organization and systematization.
Enterprise resource planning software is especially useful for growing mid-market businesses, all the way up to enterprise.
Here are three of the main reasons why companies—and especially finance teams—invest in enterprise resource planning software.
1. Centralized data
An ERP helps companies eliminate duplicate data. It can collect shared sales, transaction, and inventory data from multiple sources. This way, teams in Finance, HR, and IT aren't wasting time chasing information across disparate spreadsheets.
Many ERP systems also provide real-time reports about areas like spending, supply chains, and manufacturing. Live data and real-time reports make sure everybody in the organization is looking at the same numbers.
2. Better customer relationships
Most enterprise resource planning software will allow you to store any important details about an account in their customer records. This includes purchase volume, monthly transaction volume, and payment history.
If a customer calls your company for support about their billing and payments, your staff can go into the ERP and have everything right at hand.
3. Smarter sales methods
Enterprise resource planning software can also be useful for notifying your team about changes in customer sales volumes. For example, you can receive an alert when a customer's purchasing behavior changes. Be it they've stopped purchasing a specific product or they missed multiple invoice payments.
With this intel, your team can follow up with a customer to ask how their needs have changed or if they would benefit from an extension on payment terms.
ERP deployments: On-premises versus cloud
There are two methods of deployment for ERP software: on-premise and cloud-based.
An on-premise system requires that you install physical software on each firm server and computer your team uses. With a cloud-based system (usually a software-as-a-service—SaaS—model), everything is run securely online and off-site.
The pros and cons of on-premise ERP software:
The big benefit of on-premise ERP software is the numerous customizations available
One major disadvantage of on-premises ERPs, however, is the upfront cost
The pros and cons of cloud-based ERP software:
Cloud software comes with lower comparative costs, making it easier to manage and often vastly faster to deploy. But, it may offer fewer customization options.
Cloud-based ERP software is more beneficial for distributed and remote finance teams. They access everything they need to get their work done when working away from the office.
What are some of the leading ERP systems for finance teams?
The ERP software market is huge, valued at almost $44 billion in 2020 and projected to reach $117 billion by 2030.
There are hundreds, possibly thousands, of different ERP solutions available today. But, there are a few standouts, especially when it comes to how these platforms support finance and accounting processes.
Here's a quick primer on some of the most popular ERP solutions favored by finance teams.
Oracle NetSuite
Oracle describes NetSuite as 'an all-in-one cloud business management solution.' It helps organizations operate more effectively by automating core business processes and providing real-time visibility into operational and financial performance.
Microsoft Dynamics 365 Business Central and F&SCM
Microsoft Dynamics 365 is an ERP software with many product lines.
One of these applications is Dynamics 365 Business Central, which helps small and mid-size companies house all their business operations, including finance, manufacturing, sales, shipping, and more.
Another of these applications is Dynamics 365 Finance and Supply Chain Management (F&SCM). F&SCM is tailor-made to help mid-size and enterprise companies manage product demand, stock, logistics, and manufacturing.
Sage Intacct
Sage Intacct provides connected solutions across financials, planning, analytics, HR, and payroll. Sage positions Intacct as a solution that can digitize business processes and relationships with customers, suppliers, employees, and banks.
4 differences between enterprise resource planning systems and accounting software
The ERP systems above—and their myriad competitors—all have overlapping capabilities with accounting software. How do you determine if ERP systems or accounting software is what you need?
The truth is, both enterprise resource planning and accounting software have strengths and weaknesses in different places.
ERP and accounting software also differ in a few key areas:
1. Payment acceptance
ERP systems are not well-equipped to help you automatically accept and reconcile payments across different sales channels.
It can be challenging to apply transactions across multiple payment channels like credit cards, POS terminals, and payment gateways to your general ledger.
Thankfully integrating your ERP systems with more specialized accounting software can give you the best of both worlds (as we'll explain shortly).
2. Inventory capabilities
On the other hand, accounting software has limited inventory tracking capabilities for manufacturing and distribution enterprises. An ERP system provides manufacturers and distributors with feature-rich inventory management tools. Most accounting software can't do this, which is again why integrating your ERP solution with your software like an AR automation platform can be a good idea.
3. Manufacturing planning
Another key difference between ERP solutions and accounting software is if you're managing finances for a manufacturing business in particular. An ERP solution can help businesses manage production and manufacturing resource planning along with supply chains and shipments. Accounting software doesn't usually provide these kinds of features.
4. Payment processing costs
Lastly, ERP systems can help you gather customer information and enter it into a third-party payment processor. But, a there's a missed opportunity in the fact that it can't help you reduce your processing costs along the way.
Integrated payments software (which can be wrapped up with other accounts receivable automation capabilities) can do this by working in tandem with your ERP system, not as a replacement for it.
Integrated payments solutions can minimize your costs on a per-transactions basis, in some cases, up to 40%.
Can you integrate ERP systems with accounting software?
In most cases, it'll be difficult to find an ERP system that features everything your accounting team is looking for. That's where integrations can be especially helpful.
Many of the top accounts receivable automation software integrate with well-known ERPs. By getting both systems 'talking' to one another, you can automate your invoice delivery, post payments to your ledgers automatically, and simplify your acceptance of digital payments.
Learn how Versapay's integrated payments help you extend the capabilities of your ERP.
About the author

Nicole Bennett
Nicole Bennett is the Senior Content Marketing Specialist at Versapay. She is passionate about telling compelling stories that drive real-world value for businesses and is a staunch supporter of the Oxford comma. Before joining Versapay, Nicole held various marketing roles in SaaS, financial services, and higher ed.
ERP Optimization
Discover every advantage ERP systems offer and how to maximize their capabilities.